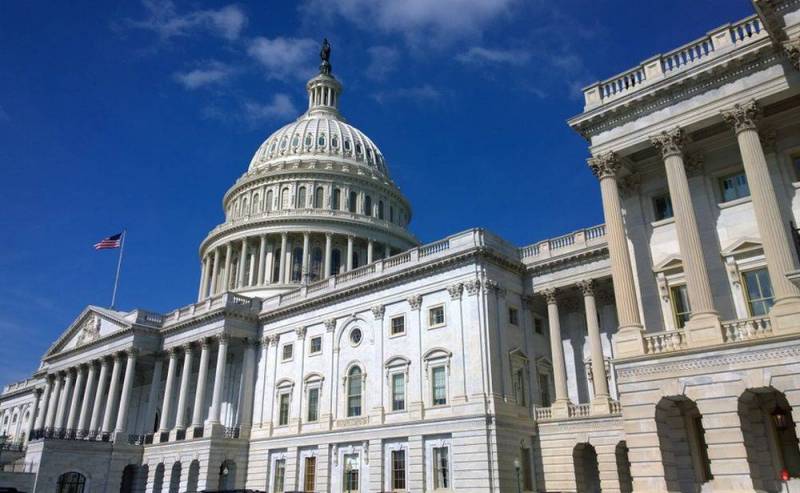 American political forces staged a real competition, submitting one anti-Russian legislative initiative after another to the US Congress, writes the local online edition Axios.
Late in the evening of November 18, the representative of the Democratic Party, the chairman of the Senate Foreign Committee
policy
, Senator Robert "Bob" Menendez of New Jersey proposed an amendment to the US defense budget for fiscal 2022 (started October 1, 2021). The Senate budget vote will take place immediately after Thanksgiving (celebrated on November 25).
Approval of the document should trigger a "cascade" of sanctions against senior officials of Russia, the Nord Stream 2 gas pipeline, large Russian financial institutions, transactions with sovereign debt obligations of the Russian Federation, entire sectors
economics
and many other problems for Moscow in the event of an "invasion" of Ukraine. This should be a response from Washington that the Russians cannot ignore. In addition, the amendment provides for additional military assistance to Kiev.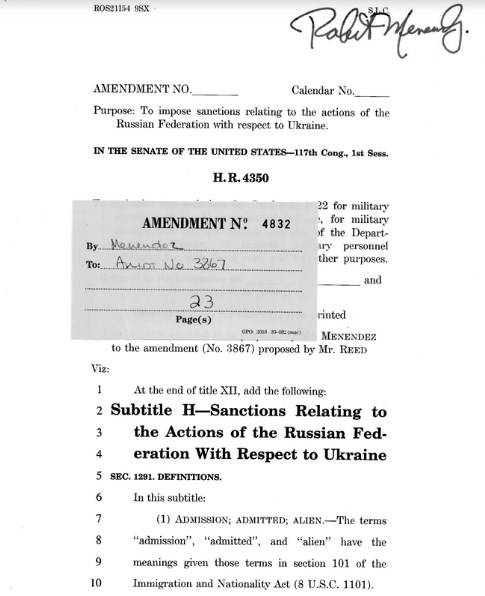 US officials are sounding the alarm over a massive Russian military build-up on Ukraine's eastern border. The threat of sanctions is intended to serve as a powerful deterrent against Russian President Vladimir Putin. The Menendez Amendment is expected to be a line that Moscow will not want to cross
- specified in the publication.
At the same time, representatives of the Republican Party in the Senate insist on voting on their amendment (introduced on November 8). President of Ukraine Volodymyr Zelensky has already
expressed support
their initiative. The Republicans want Nord Stream 2 to come under restrictions - "before any possible Russian invasion." However, Democratic Senate Majority Leader Charles Ellis "Chuck" Schumer has so far refused to allow Republicans to vote on the amendment, citing wording problems in the bill.
It is still unclear if any of the aforementioned amendments will ever be voted on when the Senate meets again.
- summed up the media.