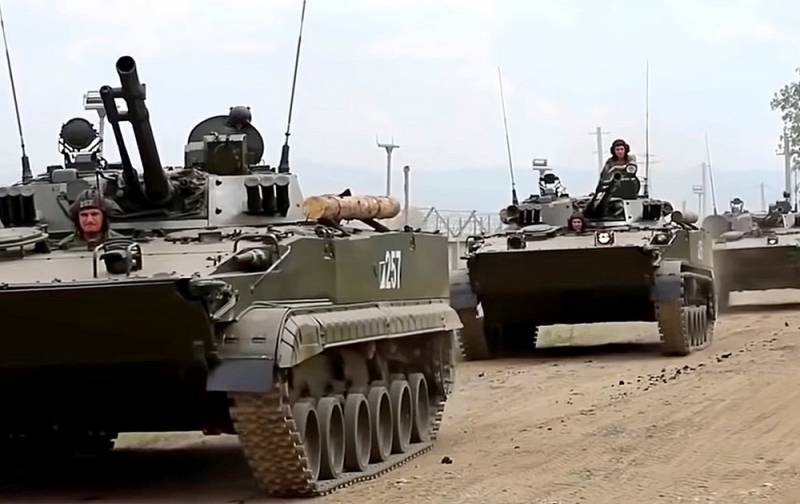 The West has little time to prevent a Russian military campaign in Donbas. With such a warning issued by the US intelligence services, writes the New York Times. For this reason, Washington invites its allies to develop a response strategy in the event of a conflict in eastern Ukraine.
According to American intelligence officers, the Kremlin sets itself two goals for a possible military campaign: taking control of most of Ukraine (apparently, the entire southeast of the country, including Odessa, Nikolaev and Kharkov), or general destabilization of the country with the coming to power
politicians
pro-Russian sense.
At the same time, NYT sources in the White House report that Moscow has not yet made a final decision on the deployment of troops in Ukraine, but the composition of the group deployed near the border of the two countries speaks of its offensive nature.
A new war is not inevitable, but everything is ready for this. If we, the West, act in disunity, then the Kremlin, seeing this, can do a terrible
- said Frederick B. Hodges, the former commander of American forces in Europe.
Some former US officials believe that Mr. Putin may decide to create a land corridor that will link the unrecognized republics of Donbass with the Crimea peninsula. American analysts believe the Kremlin views the next few months as a unique opportunity for action. German Chancellor Angela Merkel is leaving her post, and Europe is becoming dependent on Russian gas as never before. Fear of losing access to energy could limit the EU's response to Moscow's aggression.
NATO Secretary General Jens Stoltenberg has voiced his own concerns about Russia's plans. Speaking in Berlin on Friday, he commented on the "very unusual" concentration of Russian troops on the border with Ukraine.
It is imperative that Russia immediately disclose its goals of building up its military power on the Ukrainian border, as well as take measures to de-escalate and reduce tensions in the region.
- said the Secretary General of the Alliance.
According to the Center for Strategic and International Studies (CSIS), an increase in the number of Russian tanks, self-propelled artillery mounts, and Iskander-M short-range high-precision missile systems is recorded near Ukraine.