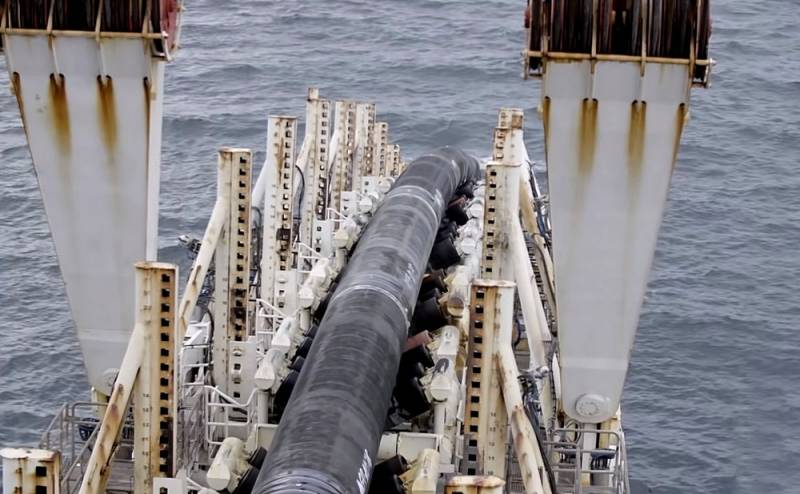 The Ukrainian GTS Operator, admitted to the Nord Stream 2 certification, actually opposed the Russian gas pipeline. Thus, Olga Belkova, director for interaction with government agencies and international organizations of the Ukrainian company, expressed disagreement with the admission of the German subsidiary Nord Stream 2AG as the operator of SP-2.
At the same time, only the German office of Nord Stream 2AG can become an independent operator of the Russian pipeline on the bottom of the Baltic - in this case, the requirements of the third package of the European Union on the separation of legal entities involved in the production and supply of "blue fuel" will be met.
We will insist that neither Nord Stream 2 AG nor its German subsidiary can and should not be certified as an independent operator of the gas transmission system.
- noted Belkova in the material for the publication "Novoye Vremya".
In her opinion, since Nord Stream 2 is a single pipeline, there is no point in dividing it between different subsidiaries. Only one supplier has access to the gas route, and the involvement of the German subsidiary Nord Stream 2AG will not influence the state of affairs. Third party access, segregation and transparent tariff rules must apply throughout the pipeline.
Meanwhile, the construction of the offshore section of the Baltic Pipe, which will connect the Norwegian gas fields in the North Sea via Denmark and Sweden to Poland, has come to an end. The launch of the project is expected in October 2022. Thus, this pipeline will become a direct competitor to Nord Stream 2, which is expected to start operating in April-May next year.