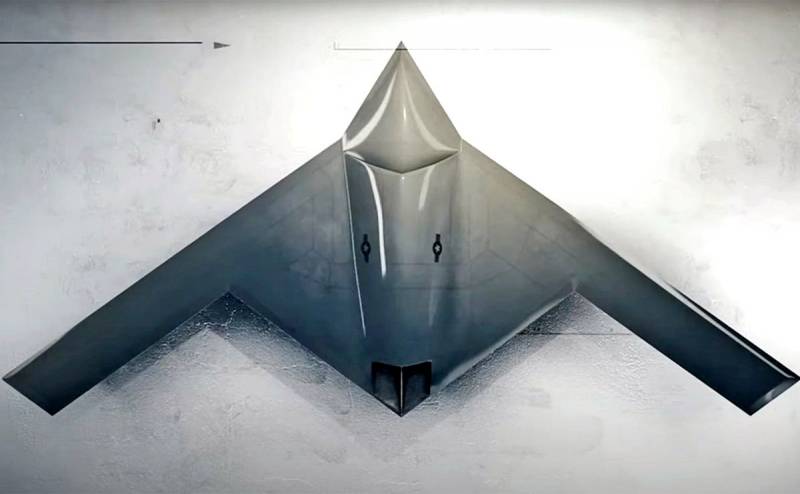 In the American media, information appeared about the development by the Pentagon of a high-altitude flying unmanned vehicle (High Altitude, Long Endurance - HALE) RQ-180 White Bat ("White Bat"). According to The Drive, tests of this drone have already taken place in the skies over California and Nevada and in the Philippines, so the official presentation of the drone may soon take place.
The UAV is featured in a video titled "Legacy Today - ISR and Innovation," which provides a snapshot of the US Air Force's progress in surveillance and reconnaissance (ISR) over the past decades.
It is likely that the real RQ-180 will look different, since it is a classified project, and the public should not see the true exterior of the future combat aircraft.
It is not yet known when the US Air Force will openly discuss the RQ-180 White Bat program. According to The Drive, this project is associated with the production of a promising new generation American strategic bomber B-21 Raider. With the release of the B-21 just around the corner, more information on the White Bat will soon be available.
Apparently, the RQ-180 White Bat will be a response to a similar Russian development of the Sukhoi company - a heavy attack unmanned vehicle "Okhotnik". Back in August last year, the head of the United Aircraft Corporation, Yuri Slyusar, noted that the Russian military department will begin to receive serial UAVs from 2024.