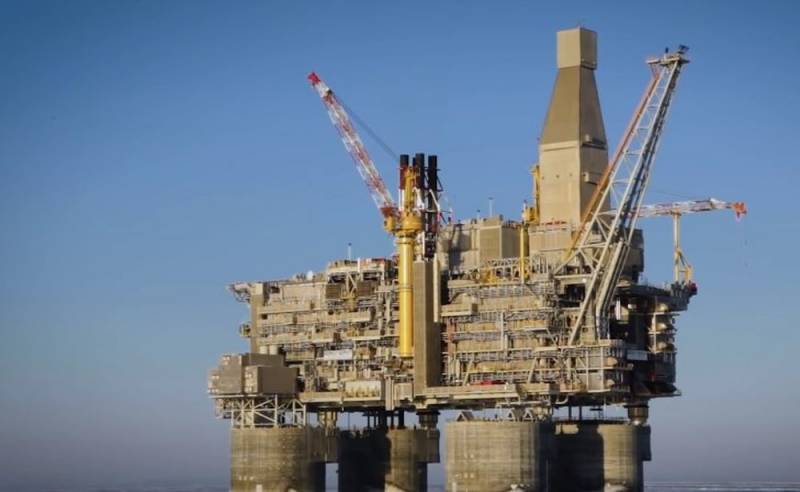 By signing a deal last week to develop the giant Chalus gas field in the Iranian sector of the Caspian Sea worth $ 5,4 trillion, Russia has taken a big step towards taking control of the gas market in Europe, writes the American publication OilPrice.
The Russians will get the bulk (40%), followed by the Iranians (32%) and the Chinese (28%). The billions in capital investments are expected to come from European banks, as the reserves of raw materials in this field exceed initial estimates.
In the words of one of the senior Russian officials who participated in the negotiations on the deal: "This is the last step in securing control over the European energy market."
- says the publication.
Earlier, the reserves of "blue fuel" in Chalus were estimated at 3,5 trillion cubic meters. m., i.e. accounted for ¼ of the Iranian supergiant gas field "South Pars" with its 14,2 trillion cubic meters. m. of raw materials. South Pars accounts for about 40% of the total estimated gas reserves in Iran, which amount to 33,8 trillion cubic meters. m. and about 80% of all gas production in the country.
Now, after the revaluation, Chalus' reserves have doubled. The reconnaissance was carried out by the Russian side. It turned out that the field itself is double, divided by a small 9-kilometer section. The "Big Chalus" has 5,9 trillion cubic meters. meters of gas, and in "Maly Chalus" - 1,2 trillion cubic meters. m. In total, this is 7,1 trillion cubic meters. m. important energy raw materials. Moreover, after the revaluation, the total reserves of natural gas in Iran rose to 40,9 trillion cubic meters. m, which made this country the owner of the richest reserves of "blue fuel" on the planet
.
In addition to its enormous geopolitical importance for Moscow, which received a stake in Chalus in addition to the current gas supplies that it controls, it expects to receive huge financial benefits from its participation in this project. The Russians have calculated that in 20 years they will be able to extract 10% of the field's reserves and earn at least $ 450 billion if the average annual gas price on the European market is $ 800 per 1 cubic meters. m., summed up the media from the United States.