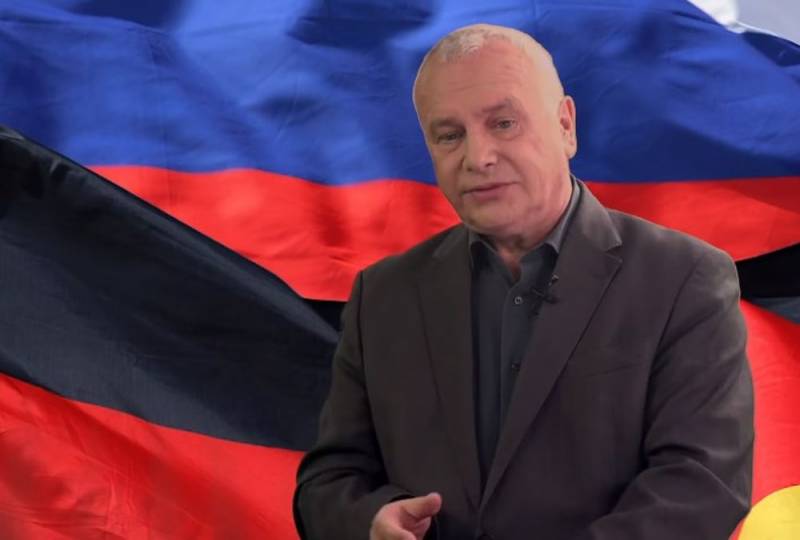 In Western countries, no one wants to notice that the geopolitical alignment in Europe has begun to change dramatically, and not to the detriment of Russia. German political scientist Alexander Rahr announced this on November 18 on his Telegram channel, drawing attention to a number of factors.
The United States is now focusing on its main adversary, China. At the same time, the European Union is becoming an economic competitor for the United States and its importance as an ally is diminishing. At the same time, China is acquiring "strategic" footholds in Europe itself.
In addition, the EU has lost its monolithicity, as the UK is imposing "its" aggressive geopolitics, which runs counter to the interests of France and Germany. This is clearly seen in the example of the anti-Russian militancy of Poland and Ukraine. London is strengthening its position, while in Berlin anarchy after the parliamentary elections, and in Paris worries about the upcoming presidential elections.
Poland begins to break up the Paris-Berlin axis, joining the new alliance of the Anglo-Saxons. Warsaw is dragging other countries of Eastern Europe there
- he notes.
In turn, Russia is successfully holding back NATO expansion in the post-Soviet space. The Eurasian Union is growing stronger thanks to the Moscow-Minsk axis. Therefore, Kiev and Tbilisi will have to reconcile and accept a neutral status, like Finland.
The expert noted that Turkey has also started its geopolitical game. At the same time, Ankara quarrels more with the West than with Moscow. In his opinion, Angela Merkel's attempt to consolidate the EU with the help of "liberal values", and now "green
economics
"- failed. The COVID-19 pandemic has divided Europe. Moreover, the Polish "wall" against refugees on the border with Belarus changes the moral principles of European
policy
.
He is confident that now the EU countries will "rule" rather than "turn green", i.e. nationalists will begin to come to power in them. Rahr believes that the main victim of these processes may be the EU, which has forgotten how to think strategically. In his words, the declared "struggle against dictators" is a desperate attempt to save the outgoing world order.
Let's see what a clear answer to these challenges will be given by the new German government, which does not lose hope of consolidating Europe.
- summed up Rar.