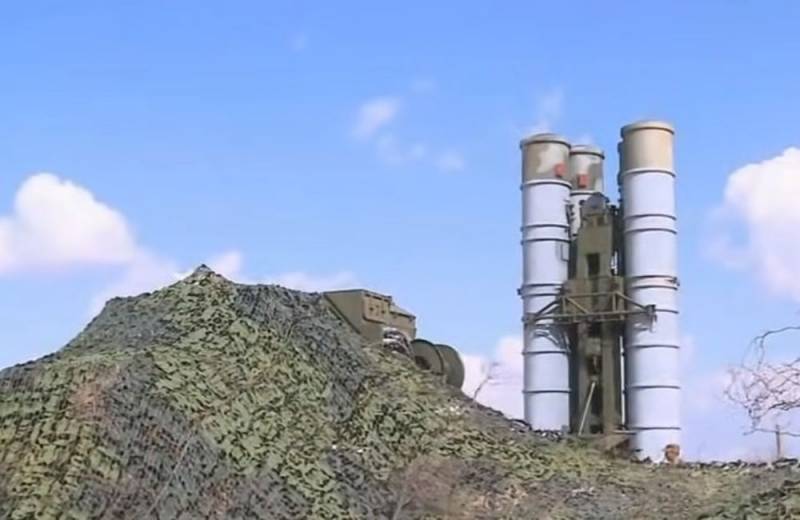 Deployed Russian S-400 air defense systems were found near the Ukrainian border. A satellite image taken on November 13, 2021 shows intense electromagnetic radiation with a range of 400 km emitted by the radar of this air defense system near the village of Ternovoye near Voronezh, the Vietnamese publication anninhthudo.vn writes.
Experts pay attention to the direction of the electromagnetic radiation of the radar not deep into the territory of Ukraine, but only to the area along the border. This indicates that Russia is strengthening its air defense shield against possible attacks from the Ukrainian military.
- says the publication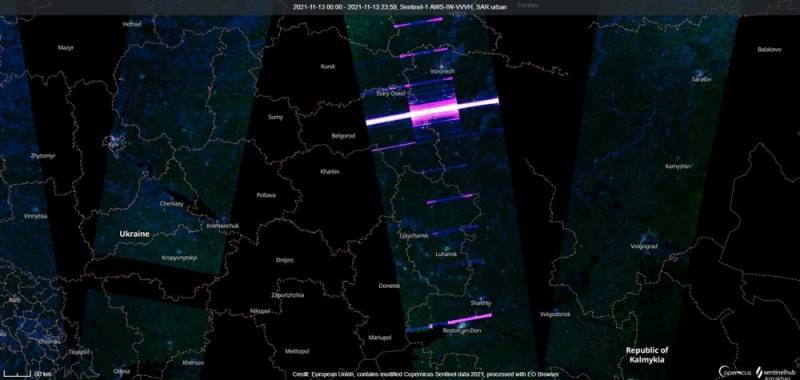 The S-400 air defense system is an improved version of the S-300 air defense system and first entered combat duty in 2007. They are an integrated system with a multifunctional anti-interference radar, automatic detection, aiming, calculation and transmission of information, anti-aircraft guided missiles (SAM), launchers and a control center.
The complex can use five types of missiles to create a multi-level defense mechanism. All equipment is installed on wheeled vehicles that are highly maneuverable. There are also systems of autonomous power supply, communications, navigation and staff accommodation, the media summed up.
At the same time, information appeared on social networks that over the past week a significant number of military
equipment
The RF Armed Forces, including MLRS, tanks and self-propelled guns, which are sent to the nearby military training ground "Pogonovo". After that, it was assumed that the mentioned S-400 air defense systems were sent to this area specifically to cover the specified range.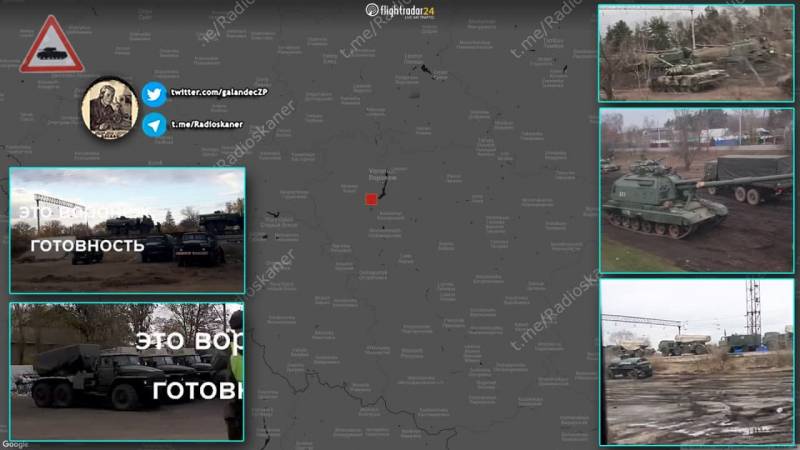 Note that 2,3 million people live in the Voronezh region of Russia, of which more than 1 million are in the administrative center of the region - the city of Voronezh. A large number of important industrial facilities are located in the region and its capital, for example, PJSC "VASO" and the Novovoronezh NPP. Therefore, Russian air defense systems have something to defend there against possible rash actions of Ukrainian and Western "partners" and besides the military training ground.