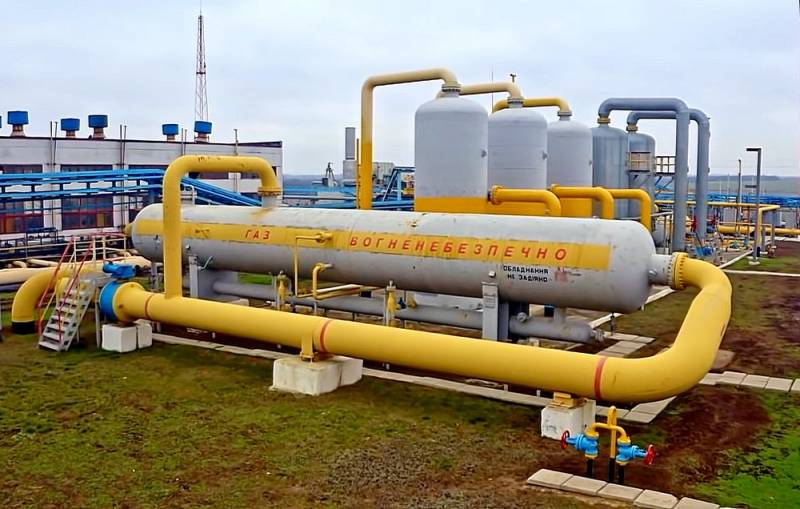 Volodymyr Zelenskyy, against the backdrop of the energy crisis in Ukraine, is putting forward more and more odious proposals. This time, the President of the country announced his readiness to reduce the tariff for pumping Russian gas for European consumers, and also offered the EU to place its strategic reserve of "blue fuel" on the territory of the "square".
Zelensky voiced such ideas during a telephone conversation with the head of the European Commission, Ursula von der Lään. The President stressed that his proposals are aimed at mitigating the energy crisis that gripped Europe. At the same time, Zelensky considers Nord Stream 2 to be the main threat to the EU, which he again reminded his interlocutor.
Our state is ready to reduce the cost of gas transit through its territory and provide its own underground storage facilities for storing a strategic fuel reserve
- said the head of "Square".
It is important to note that Zelensky's proposals for a discount on gas transit have no basis. It is not the Europeans who pay for the fuel pumping, but the Russian "Gazprom" - it was with him that Kiev signed a transit contract on December 31, 2019.
As for the placement of European gas reserves in Ukraine, thereby turning the "square" into an energy hub, the likelihood of such a scenario is close to zero. It is unlikely that any EU country will agree to store its strategic reserves of natural gas outside its territory, and even more so in Ukraine - in a country with an unstable
the economy
, a shaky political regime and previously seen in outright theft of foreign gas.