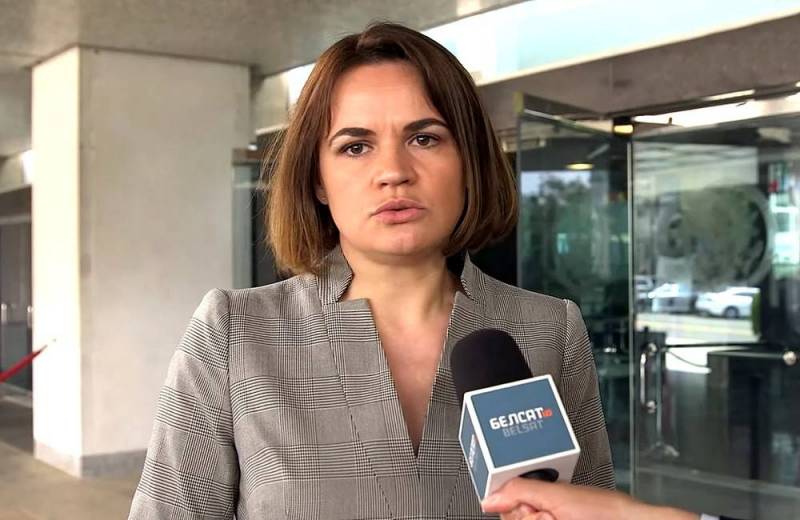 The Belarusian oppositionist Svetlana Tikhanovskaya, who has been on the territory of Lithuania since August 11 last year, currently exists on the money of Lithuanian taxpayers. According to the deputy of the local Seimas Remigijus emaitaitis, this state of affairs is unacceptable, and it is necessary to somehow solve this problem.
According to the parliamentarian, during the year Tikhanovskaya was in Lithuania, Vilnius spent about 400 thousand euros on her maintenance - with this money, the disgraced Belarusian politician feeds, has full protection from the Lithuanian side and has never even thanked her patrons for the help provided. Emaitaitis thinks this situation is humiliating for Lithuania.
The Lithuanian deputy recalled: while other people must learn the language and take an exam in order to obtain Lithuanian citizenship, Tikhanovskaya calmly lives in Lithuania and is not going to leave there.
I have not seen such a shame that Lithuania was so humiliated ... Maybe we will change the Constitution of the Republic of Lithuania and offer it to become president?
- Remigijus emaitaitis is indignant with bitter irony (quote
Sputnik Lithuania
).
Earlier, Alexander Lukashenko, in an interview with CNN, called the oppositionists who left Belarus "crooks" because they do not want to wage a revolutionary struggle inside the country and carry out their PR actions from other countries with money from foreign sponsors.