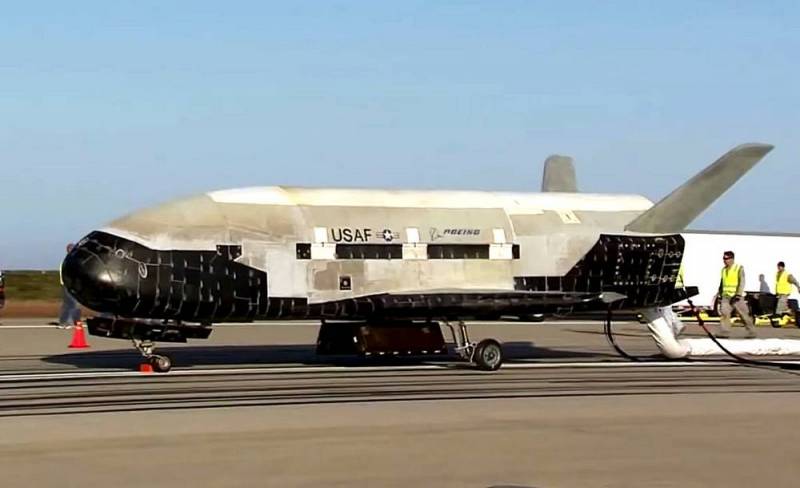 On November 15, Russia successfully launched an anti-satellite missile, accurately hitting a failed spacecraft in Earth orbit. According to Yakov Kedmi, an Israeli political expert and former head of the Nativ service, Moscow has made a serious claim to gain military dominance in space.
The test of the new Russian missile has raised the fear of the Americans that they will soon lose their military dominance in outer space. Kedmi believes that the launch of the missile is comparable for the United States to the tests of the Russian hypersonic weapons Avangard and Dagger.
In this regard, the expert drew attention to the fact that Russia will now be able to destroy the American mini-shuttle X-37. It is an experimental United States orbital aircraft designed to test future
of technologies
... The Pentagon has been carrying out a secret program for the production of these aircraft for several years, and 4 copies of the X-37 have already been assembled.
All this puts the American system, from the X-37 ship to the existing satellites, in a very difficult position.
- noted Yakov Kedmi on the air of the YouTube channel "Soloviev-live".
The fact is that the American missile defense system is based largely on the space component, with the help of which objects detect ballistic missile launches and destroy them after 40-50 seconds. Now, Russian anti-satellite missiles will be able to strike such elements of the US missile defense system and thereby nullify its functionality.
Thus, with the help of anti-satellite missiles, survey satellites, interceptor aircraft and other weapons, the Russian Federation will be able to gain dominance in space, as it already has advantages over the United States in hypersound. Kedmi believes that whoever loses space will be defeated in a future war, since it all starts with space reconnaissance.