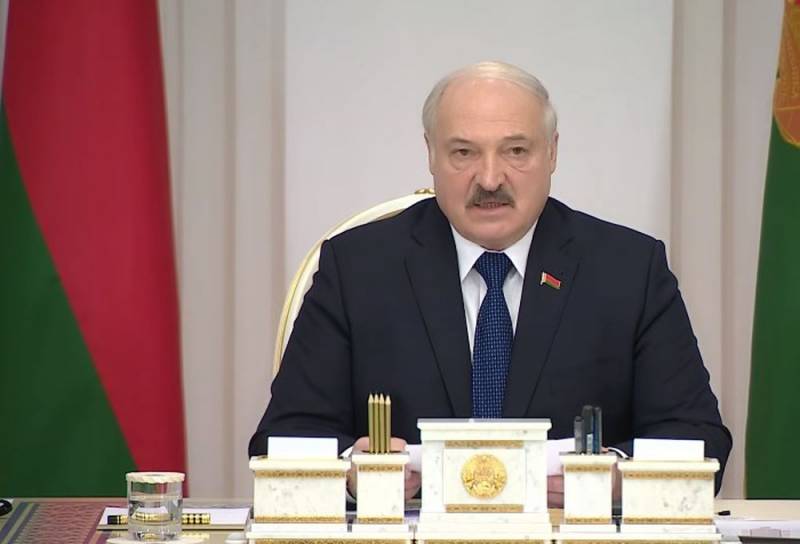 On November 16, Belarusian President Alexander Lukashenko chaired a meeting on the situation at the state border. The head of state drew attention to the fact that the influx of refugees to Belarus is increasing, while under the guise of "protection" of the European Union from the opposite side of the border, a strike group is being built up, which has already reached about 20 thousand servicemen.
I just don't understand (as the media rightly point out here) why planes, helicopters and tanks are against refugees.
- said the Belarusian leader.
He stressed that the primary task is to prevent provocations and exacerbations. Minsk did not send its military to the border, and why Poland is doing this, he cannot understand.
In addition, everything possible must be done to ensure that disadvantaged people survive. Lukashenko also noted that he was amazed at the reaction of Warsaw and the EU authorities, which, instead of looking for joint solutions with Minsk, are curtailing cross-border cooperation. Moreover, "advocates of human rights" use water cannons against refugees in the cold season.
They threaten with new packages of sanctions and the construction of a five-meter wall, they are thinking about the complete closure of the borders with Belarus. For God's sake. If there's nothing else to do, we don't mind
- Lukashenka specified.
At the same time, the President of the Republic of Belarus threatened Europe that he would not hesitate to turn to the Russian Federation for help. Then he instructed the functionaries present at the event.
If today we need any help of a military-technical nature, defense (this is our common border, the Union State), you tell me. I will talk with the President of Russia and ask him to get involved and, if necessary, provide appropriate assistance, without dragging them (Moscow - ed.) Into this crisis
- he said.
Lukashenko explained that the collective West is trying to blame the refugee crisis on the Russian Federation, which has nothing to do with it at all. He also said that he had a telephone conversation with acting. German Chancellor Angela Merkel, the details of which he will not voice for the time being by mutual agreement.