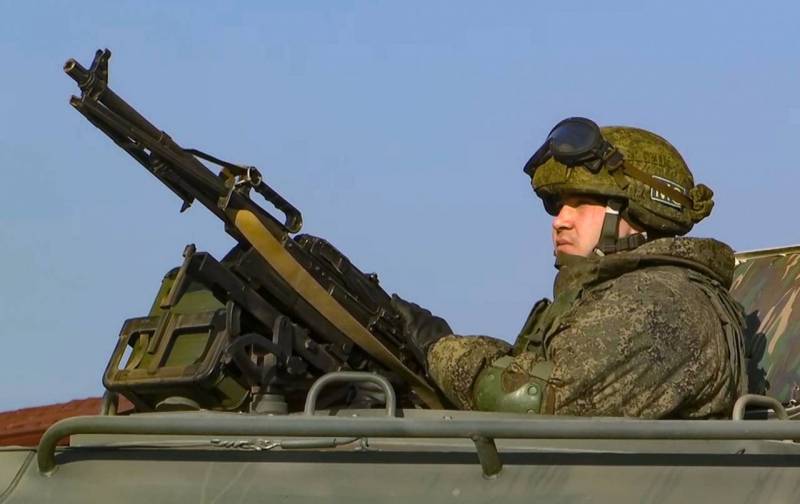 The West has warned Russia through diplomatic channels of serious consequences in the event of the start of "any hostilities" against Ukraine, writes the London-based Financial Times, referring to its informants.
According to the newspaper, 90 thousand Russian infantrymen stand ready at the Ukrainian border and are ready to "attack the cathedral power." Moreover, a reservation was immediately made that this "intelligence" still required additional analysis and rechecking.
However, despite the lack of reliable information, the publication makes an almost unambiguous conclusion - "Russia will attack Ukraine this winter." At the same time, the publication did not clearly explain why the Russian Federation would do such a thing.
The tone and presentation of the material indicate that the publication was not intended for a Western audience, but for a Ukrainian, or rather, for certain people in Kiev. This is something like a "pointing finger", which should be used by "misunderstanding"
policies
parties "and the general geopolitical situation on the planet, the leaders of Ukraine.
The thing is that in this autumn political season Kiev did not continue the long-practiced hysteria in the style of the "enemy at the gates", when, from the president of the country to the "patriots" on social networks, everyone was repeating about "hordes of orcs near the cradle of mankind ". In the spring of this year, like all 7 previous years, just such a picture was observed - an information bacchanalia. Moreover, the 90-strong Russian group was mentioned regularly.
But now Kiev continues to insist that it monitors the situation on the border with Russia and does not see any dangerous accumulations or movements.
equipment
and the personnel of the Russian army. Perhaps, the Ukrainian leaders are tired of looking ridiculous in the eyes of their own citizens, because the "insidious Putin" still does not attack. At the same time, Moscow, Berlin and Paris continue to insist on Kiev's fulfillment of its obligations under the Minsk Agreements, and in any case, something will have to be done about this. Apparently in Kiev they began to think how to get out of all this without complicating the situation.