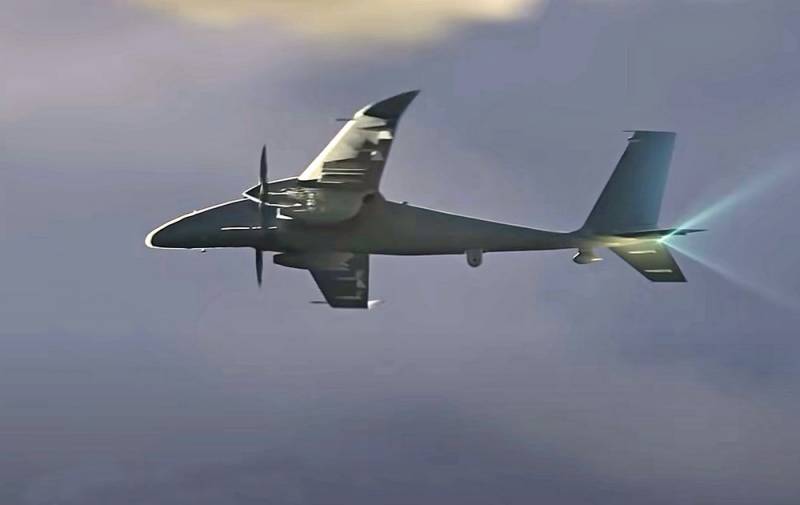 Turkish edition Haber7 informed its audience on November 15 that Russia is not "shaken by the observed inefficiency of Russian air defense systems" in Azerbaijan, Syria and Libya.
The article notes that earlier the Russians circulated a video in which a kamikaze drone "Lancet" destroys the Turkish UAV "Bayraktar TB2" (Bayraktar TB2). Now, allegedly, the Russians are targeting another Turkish-made unmanned aerial vehicle - Bayraktar Akıncı TIHA. As evidence, a video of the state corporation Rostec was shown, timed to coincide with the premiere of the fifth generation light tactical aircraft at Dubai Airshow 2021.
Turkey reacted to the footage of how the promising Russian Su-75 Checkmate took aim at the latest products of the Turkish defense holding Baykar. Comments from Turkish users are shown selectively:
I think it's good that they take Akıncı and TB2 seriously, even with animation. Russians say they target our drones, not the F-35
- considers Bursa.
Apparently they were scared enough to sleep with Akıncı and wake up with Akıncı. In a dream, they see that they are going against Akıncı. With what? With a 5th generation fighter that has not yet entered service. But they unwittingly advertise Akıncı in the most effective way. They say: "Only a 5th generation fighter can stop Akıncı." By golly, even we couldn't create an ad better than this one. thanks
- Reklamın Böylesi argues.
This video is clear evidence that the Russians are serious about our weapons. Unfortunately, there is no combat aircraft that could cope not with one, but with dozens of enemy units. The smartest move the enemy can make is to surrender to us and accept the world.
- Vatandas is sure.
Bravo, you can shoot our UAV from your most advanced aircraft
- pointed out Duran duran.
The fact that they (the Russians - ed.) See us as a great power means that they are afraid of us
- thinks Arif İnanç.
It's good if the plane hits one UAV. What are the attack scenarios if 100 UAVs are in one region? What happens when the plane, which the Russians have been preparing for years for huge sums of money, is shot down by the Akıncı, an air-to-air missile?
- asks one of the commentators.
Turkish drones are the best in the world. But we cannot stop. We need to create new projects to achieve more
- suggests Tekin.
With animation, you can go to the sun, Hollywood conquered Afghanistan for years with the help of Rambo, but everyone saw what happened. It doesn't work, Russians
- noted Sedat.
This video makes it clear that we will be dust, not only Akıncı, but all 230 F-16 fighters in our inventory. This means that our 5th generation national fighter must be built as soon as possible. In the meantime, it is absolutely necessary to build or buy an aircraft carrier.
- summarized ZAZA.