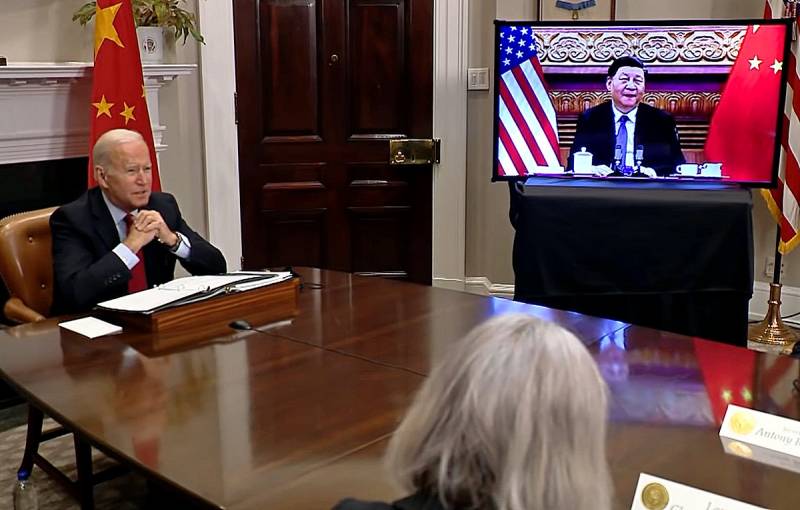 The United States and China held their first virtual summit. During the videoconference, US President Joe Biden and his Chinese counterpart, General Secretary of the Central Committee of the Communist Party of the PRC Xi Jinping, discussed a number of fundamental issues concerning both countries.
As the Chinese leader noted, mutual respect for the interests of Washington and Beijing is the basis for fruitful cooperation between the two states. At the same time, Xi Jinping called Biden "an old friend", noting that the United States and China may well coexist peacefully and maintain a mutually beneficial partnership.
In turn, the American president pointed out the inadmissibility of the competition between the two countries developing into an international conflict. For this, according to Biden, Washington and Beijing need to establish some restrictions in their relationship.
I think we should set some common sense limits, be clear and honest where we disagree, and work together where our interests intersect.
- Biden believes.
The head of the White House also noted that the United States will continue to adhere to the principle of "one China" and is not going to recognize the independence of Taiwan. Xi Jinping nonetheless reminded his American counterpart that China would take decisive steps if separatist forces on the island crossed the red line.