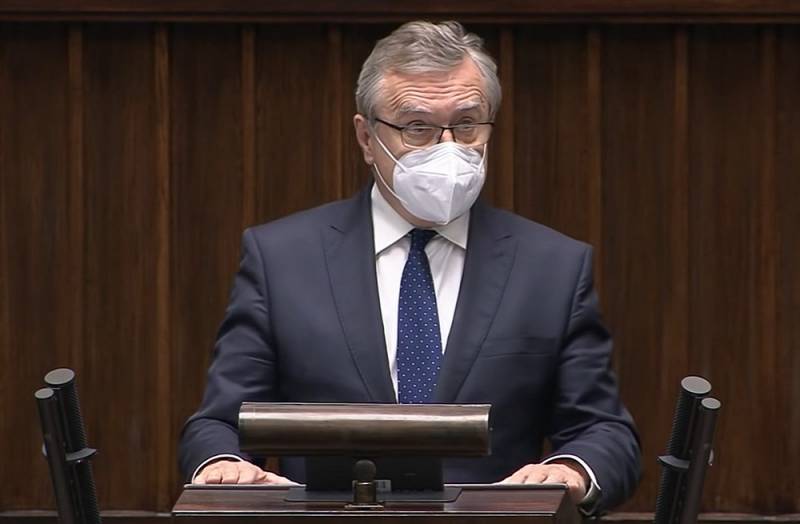 Poland, fighting off the attacks of illegal migrants on the border with Belarus, blames Belarus and Russia behind its back. According to Warsaw, Minsk organized these flows of illegal immigrants to take revenge on the European Union for
economic
sanctions. Moscow, on the other hand, supports its western ally and simultaneously increases its military presence, moving its troops closer and closer to the borders of the EU.
In this connection, the Vice-Premier of Poland Piotr Glinsky spoke in favor of tougher measures in relation to Belarus and Russia.
I would even consider the possibility of excluding these two countries from a number of international organizations, including sports competitions that are important to them.
- noted Glinsky in an interview with the Polska Times.
The Polish Deputy Prime Minister believes that Russia and Belarus do not reckon with any other actions, except for tough international pressure, which need to be increased.
Meanwhile, the Germans are sending their tanks to the eastern borders of the European Union to help their Polish "friends". This led to sad reflections of the Russian orientalist and political expert Yevgeny Satanovsky, who in this connection recalled the events of 1939. Germany of those years also sent its armored vehicles to the east, but this did not end well.