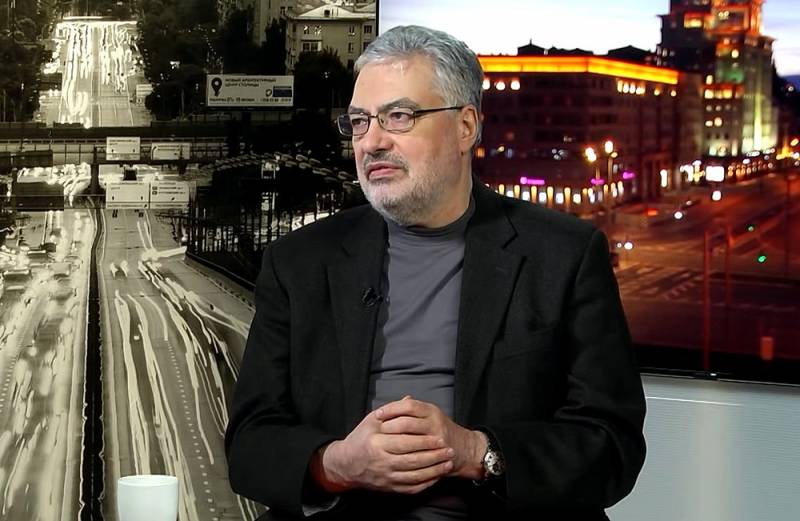 The Russian capital completely abandoned the use of trolleybuses in August last year, systematically reducing the fleet of these vehicles and the corresponding routes since 2018. There are, of course, good reasons for this. However, according to the liberal journalist Pavel Felgenhauer, everything was done with an eye to "the evacuation of Putin."
The Moscow authorities came to the conclusion that the overhead trolleybus network does not fit into the modern look of Moscow and requires high maintenance costs. In addition, such a slow-moving transport has ceased to correspond to the realities of a dynamically developing metropolis.
However, Felgenhauer believes that everything is much more complicated and concerns personally Vladimir Putin, who may someday need an urgent evacuation.
Putin, for example, is on his way to the Kremlin or from the Kremlin in his motorcade; he urgently needs to be pulled out with the help of a helicopter. You can block traffic on Kutuzovsky Prospekt, or a helicopter can land. And how will he sit if there are trolleybus wires?
- the liberal asked a rhetorical question on the air of Radio Liberty (a media outlet recognized as a foreign agent in Russia).
Felgenhauer's theses were severely criticized by military expert Vladislav Shurygin. He drew attention to the "expertness" of the liberal, recalling his forecasts regarding the results of the Russian-Georgian military confrontation in 2008. Then Boris Felgenhauer predicted great losses of the Russian army and the military triumph of Tbilisi.