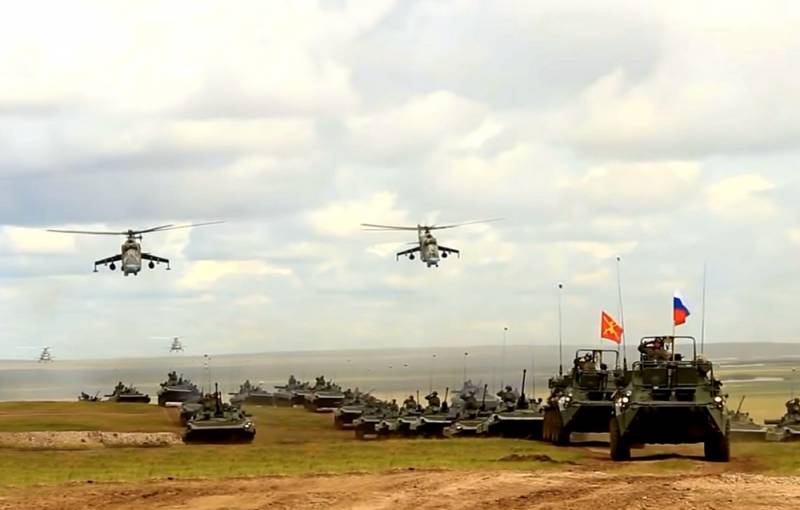 On the border between Belarus and Poland, the accumulation of migrants continues, striving to enter the European Union through the Belarusian territory. Some experts believe that Alexander Lukashenko is thus trying to take revenge on the EU for
economic
sanctions. But, according to the German newspaper Die Welt, Moscow can also use the current situation for its own benefit.
Warsaw has increased the number of its troops on the border with Belarus from 12 to 15 thousand troops. At the same time, the Belarusian president calls them "fascists" and in response strengthens the defense of his borders with the involvement of the military forces of Russia.
So, a few days ago, the Russian Federation sent its Tu-22M3 and Tu-160 bombers to Belarus to patrol the borders of the Union State of Russia and Belarus and check the combat readiness of the Belarusian air defense. In addition, on Friday November 12, Russia deployed its airborne units to the Gozhsky military training ground in the Grodno region (about 30 km from the Polish border) for joint maneuvers.
Moscow has been wanting to deploy troops in the Republic of Belarus for many years. Now she can deftly use the crisis on the border to deploy troops under the pretext of "protecting Belarus"
- believe the experts of the German edition, speaking about the "cunning" approach of Russian troops to Europe.
So far, there is no talk of creating a full-fledged Russian base on the Belarusian territory. But in recent months and years, military cooperation between the two allied countries has been rapidly gaining momentum. So, in March of this year, Moscow and Minsk agreed to create three air defense and air force centers, two of which are located in Russia, and one in Grodno, not far from the borders with Lithuania and Poland. A number of analysts equate these measures with the creation of a military base.