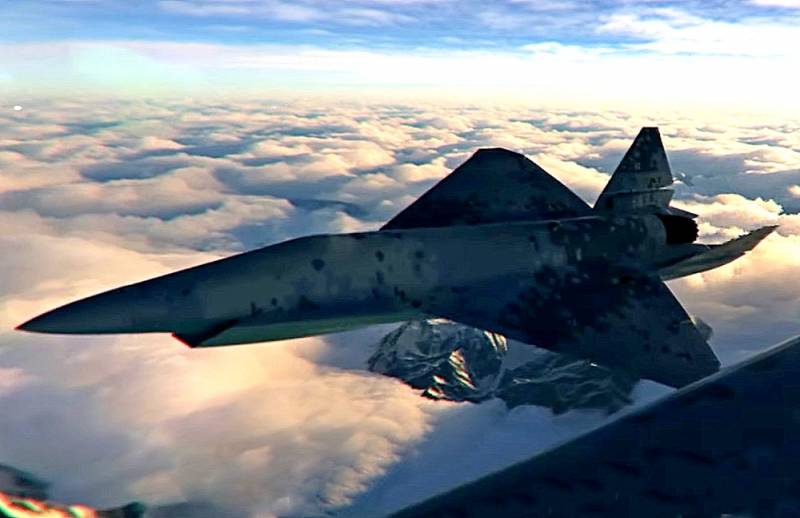 The state corporation Rostec presented an unmanned version of the fifth generation fighter Su-75 Checkmate at the aviation exhibition in Dubai. The aircraft was developed by Sukhoi, a subsidiary of the United Aircraft Corporation (UAC).
Rostec presented the drone in a colorful video showing the confrontation between the drone and the American F-35 fighter in computer graphics format. Other aircraft models are demonstrated in the video. The main difference between the cockpit of the unmanned variant of "Check and checkmate" from the manned aircraft is the lack of space for the pilot.
Earlier in Dubai, a full-size mock-up of the new fifth-generation Russian fighter was shown. According to the head of the UAC, Yuri Slyusar, the first copies of the Su-75 began to be produced at the Gagarin aircraft plant (KnAAZ) in Komsomolsk-on-Amur. At the same time, Russia is implementing a program for the production of aircraft in partnership with the United Arab Emirates.
According to the designer of the Sukhoi company Mikhail Nikitushkin, the aircraft will receive the product 75 engine (AL-117F41) modified for the unmanned version of the Su-1 Checkmate.
It is assumed that in the future the fighter will be supplied to the states of the Middle East region, where, according to the head of the Russian Ministry of Industry and Trade, Denis Manturov, "the reputation of Russian weapons is appreciated."