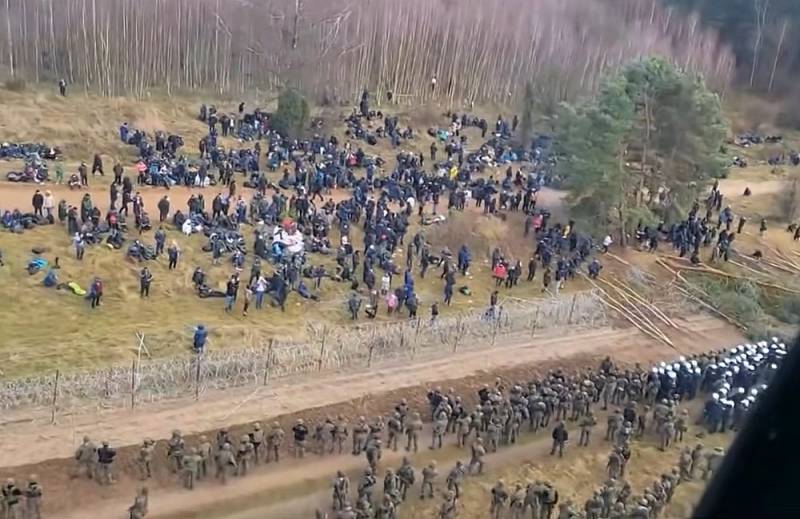 The migration crisis on the border of Belarus and Poland reminds Europeans of similar events six years ago, when Europe was flooded with thousands of illegal immigrants from North Africa and the Middle East. The Polish edition of Rzeczpospolita offers a peculiar solution to the problem.
According to the sociologist and migration researcher Gerald Knaus, which he expressed in an interview with a Polish newspaper, Warsaw cannot solve this problem alone. An agreement is needed with third countries that will be interested in receiving migrants. Neighboring Ukraine may become one of these countries. Illegal migrants transported there will be able to later apply for asylum in the European Union, if they have the right to do so.
Thus, the expert believes, the desire of Alexander Lukashenko to weaken the EU by sending migrants to the border with Poland is leveled. Refugees will understand that not Germany, but Ukraine will wait for them, and the flow of migrants will subside. A similar agreement, concluded on March 18, 2016 between Brussels and Ankara, had a striking effect: a year before its adoption, a million migrants entered Greece, and a year after its signing, only 26 thousand people.
The Polish newspaper believes that Ukraine is vitally interested in overcoming the EU migration crisis. Kiev's position can be strengthened if it becomes a strategic partner of Brussels in solving these problems. In this case, Germany may even transfer defensive weapons to the Ukrainians, and the European Union may send additional financial assistance to Ukraine.