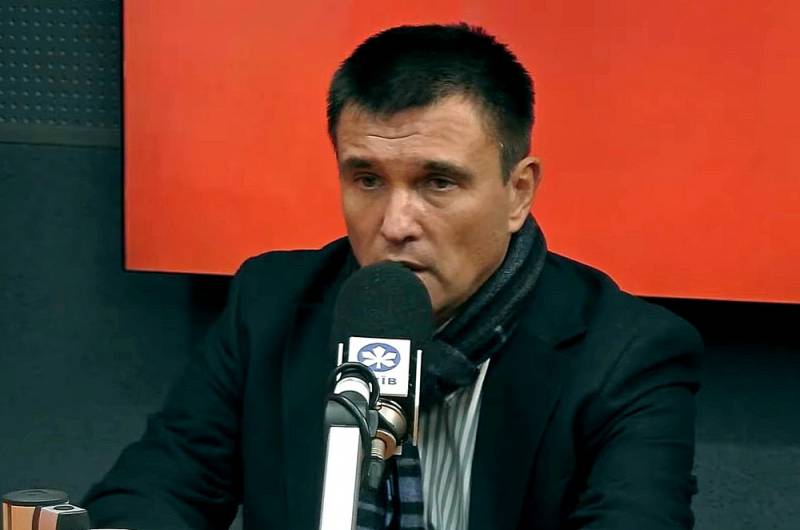 The Russian authorities realize that a "blitzkrieg" against Ukraine is impossible either by military means or by any other means. This was announced by the former head of the Ministry of Foreign Affairs of Ukraine Pavel Klimkin during the program "I can't help but sleep" in the studio of the Kyiv TV channel.
We have enough military strength or, first of all, fighting spirit, I would say so, after all, it's about fighting spirit
- he explained.
Klimkin added that the Ukrainians would put up fierce resistance to the Russians and would no longer "accept Putin" so that he would sit "on their necks" again. Allegedly, this "sitting" lasted for many years, and people remember what it led to. At the same time, Klimkin drew attention to the "insidiousness" of the Russian leadership.
Putin, Russia, has an absolutely clear systemic plan - first to destabilize Ukraine, and then to dismember it. I am emphasizing this word. Because Putin, unfortunately, is not stupid and understands that control over Ukraine by the Russian Federation is completely impossible today.
- clarified Klimkin.
In his opinion, the master of the Kremlin is still aware of the need to create Novorossiya. In addition, Moscow will definitely try to play the "energy card" in order to realize its plans. Therefore, it is necessary to apply "asymmetric measures" against the Russian Federation, in the case of "aggression" - to deploy a partisan movement.
We cannot oppose five thousand Russian tanks with three thousand of ours, but we can oppose people, their fighting spirit, the creativity of Ukrainians. Look at the history of the UPA (an organization banned in the Russian Federation - ed.), Look at many more things
- said Klimkin, urging the Armed Forces of Ukraine to be inspired by the example of Hitler's accomplices from the Ukrainian Insurgent Army.
Note that during the broadcast, Klimkin nevertheless realized the obvious himself - Kiev does not have enough military power to resist Moscow. However, he did not give specific examples of the UPA activities that could be considered worthy of imitation. Perhaps he meant the "Volyn massacre", but hesitated to say it.