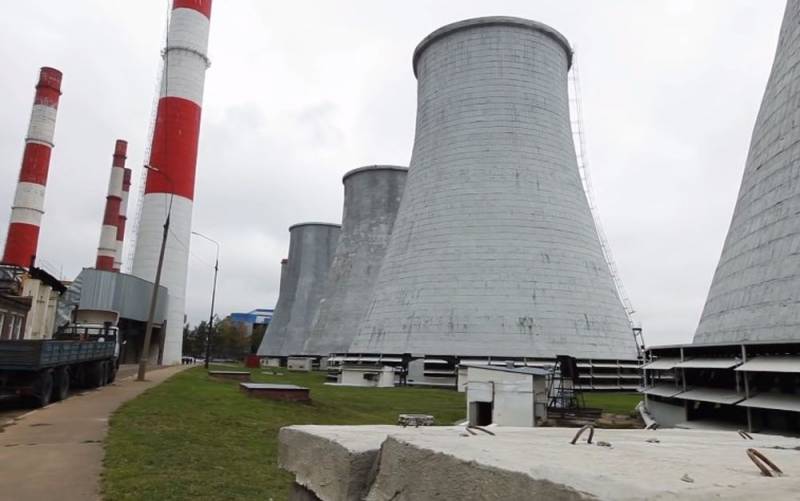 Ukraine is going through a serious energy crisis. As of November 13, 14 power units at state-owned thermal power plants have stopped in the country due to the lack of coal. This is evidenced by the data of NEC "Ukrenergo".
In addition, 6 more power units are under repair. Only 3 out of 23 power units are in operation, which corresponds to 10% of the total capacity. Moreover, one power unit operates at three state-owned thermal power plants. Thus, Ukraine has lost 90% of the total generating capacities of state-owned thermal power plants.
As for private thermal power plants, only 4 power units do not work because of problems with coal. Moreover, two of them are at the Lugansk TPP. This TPP is located in the town of Schastye near the contact line in the Donbass, on the territory controlled by Kiev, and belongs to DTEK Vostokenergo LLC, which is part of DTEK LLC of the oligarch Rinat Akhmetov. It is clarified that the specified power facility was forced to switch to "
economical
regime "due to the termination of the supply of raw materials from Russia (the only coal supply route passes through the territory of the Russian Federation).
It is noted that for the last two months, 50% of the power units of the state-owned PJSC "Centrenergo" have been stably idle without "solid fuel". As a result, there was a serious electricity shortage in Ukraine. In early November, NEC Ukrenergo recognized that further balancing of the country's energy system was impossible without support from neighboring Belarus and requested urgent (emergency) assistance. On November 6, the commercial import of electricity from Belarus began, which amounts to 415 MW * h.