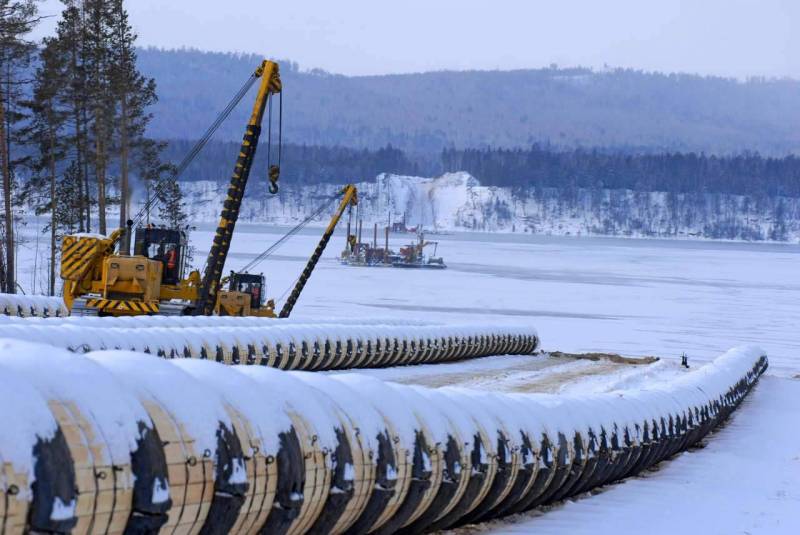 Market participants told S&P Global Platts that the sharp increase in oil prices by producers from the Middle East this month, along with strong winter demand in Asia, is likely to lead to a jump in prices for the Russian Far East oil brands ESPO and Sokol.
ESPO is a brand of Siberian oil supplied to the ports of the Far East via the Eastern Siberia - Pacific Ocean (ESPO) pipeline. In turn, Sokol is mined on Sakhalin-1.
Sokol should be selling well this month. Strong demand in South Korea and Japan

- an unnamed Singaporean oil trader told the publication.
The Asian market continues to strengthen, which increases demand for Russian oil from the Pacific coast. It is noted that January prices for ESPO may be $ 6 per barrel higher than the current ones. And this is still a moderate estimate.
There are reasons for this. The spike in selling prices by Middle Eastern producers indicates a strong gap between supply and demand, as OPEC + adheres to its plan to gradually increase production every month.
Buyers in South Korea and Japan could boost demand for ESPO this month, according to market sources.
Japanese and South Koreans will buy if ESPO prices are deemed reasonable

An unnamed Japanese trader told the agency.
However, experts said ESPO's takeoff could be limited due to weak demand from Chinese private refineries. The Chinese face uncertain profitability prospects amid frequent and widespread lockdowns in several parts of the country due to new COVID-19 outbreaks.
Earlier this year, US buyers ramped up their imports of the Russian ESPO, while Chinese private-sector refiners, in contrast, slowed down oil purchases due to maintenance and significant accumulated reserves.
The market is also optimistic about the Sokol brand. Most recently, India's OVL sold 700 barrels of Sokol to a South Korean buyer.
Earlier, a number of foreign media outlets voiced the opinion that Russian oil grades exported to Asian countries are capable of becoming a regional benchmark. Black gold from the Pacific coast of the Russian Federation is favored by a short transport shoulder and
политическая
stability in the region of North-East Asia. The notorious sanctions and outright lobbying on the part of suppliers from other regions of the world play against Russian oil.