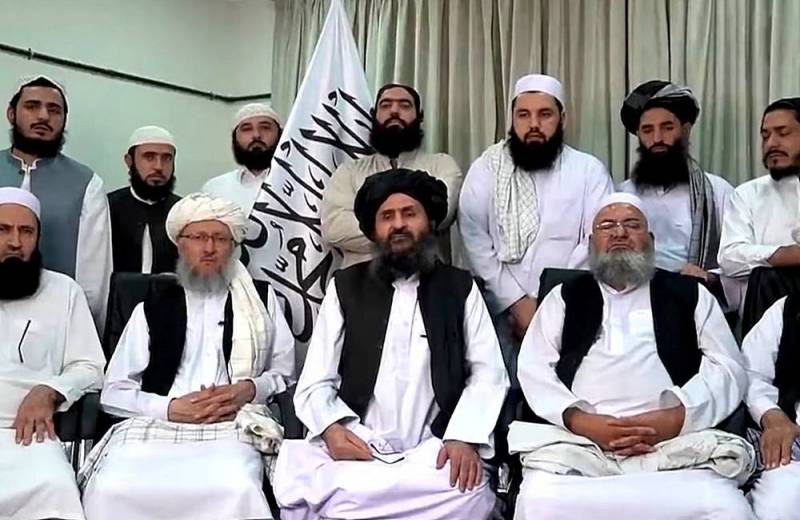 Washington has unfinished business in Afghanistan. Therefore, the Americans decided to cooperate with the Taliban movement (* a terrorist organization banned in the Russian Federation) through the mediation of Qatar, which has close ties with the Taliban government.
On November 12, Washington and Doha signed several agreements. The first concerns the organization of the "US Interests Division" at the Qatari Embassy in Kabul. Second, Afghan refugees, Reuters reported.
The United States and other Western countries urgently closed their diplomatic missions in Afghanistan after the Taliban entered Kabul in mid-August. Now many Western countries have begun to understand that active interaction is required to prevent a "humanitarian catastrophe" on Afghan soil.
Washington needed to expand its capabilities. Officially, the above "department" will provide a number of consular services and monitor the state of US diplomatic facilities in Afghanistan. In addition, the United States will strengthen relations with Qatar, which hosts the world's only official Taliban office outside Afghanistan. It was in Doha in 2020 that an agreement was concluded on the withdrawal of the American military from the Central Asian country.
The activities in the said "department" will start on December 31st. The staff of the Qatar Embassy in Kabul will work there, and they will begin to be in "close coordination" with the US Embassy in Doha. The consular area will include: accepting applications for US citizenship, providing notary services for paperwork, providing information and assistance in emergencies.
Under another agreement, Doha will continue to temporarily admit up to 8 Afghans from the "risk group" who have applied for special immigration visas (SIV) in the United States, including their family members who are eligible. All these individuals will be stationed at the Al-Sailiyah Army Base and at the Al-Udeid Air Base in Qatar. At the same time, the Qatari authorities allowed the transit through Doha of about half of the 124 thousand people evacuated from Afghanistan. Qatar Airways has completed at least 15 "evacuation flights" since the withdrawal of Western coalition troops from Afghanistan. Qataris will continue to remove US citizens, SIV owners and Afghans from Kabul at high risk of retaliation from the Taliban.