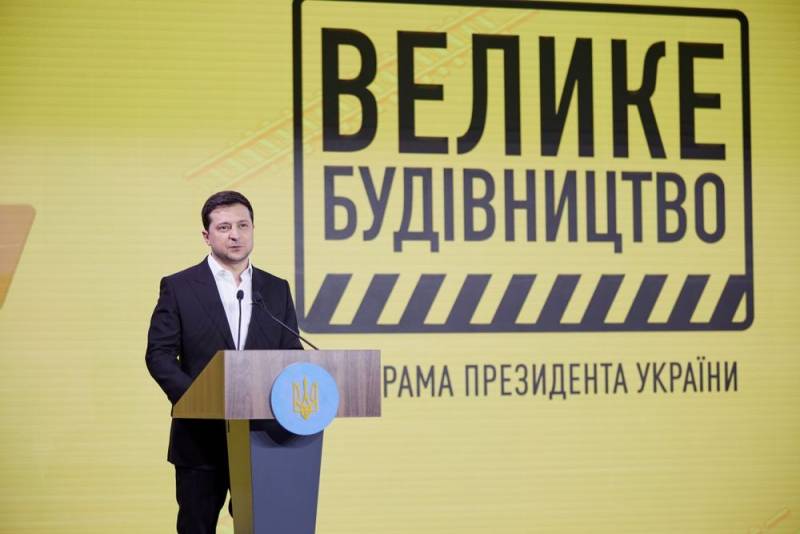 Ukrainian President Volodymyr Zelenskiy has addressed the US Senate, the upper house of the US Congress. He called for support for amendments to the US defense budget for fiscal 2022 (started on October 1, 2021), which provide for the imposition of sanctions against Nord Stream 2 AG, the operator of the Nord Stream 2 pipeline. The President of Ukraine wrote about this on his Twitter account on November 12.
Zelensky believes that it is necessary to end forever the "gas blackmail" of Europe and stop the "SP-2". At the same time, he thanked the lower house of the US parliament for the fact that the House of Representatives supported similar amendments earlier. Now he hopes that all senators from among the friends of Kiev and the EU will support this initiative.
Europe's gas blackmail must end forever
- Zelensky is convinced.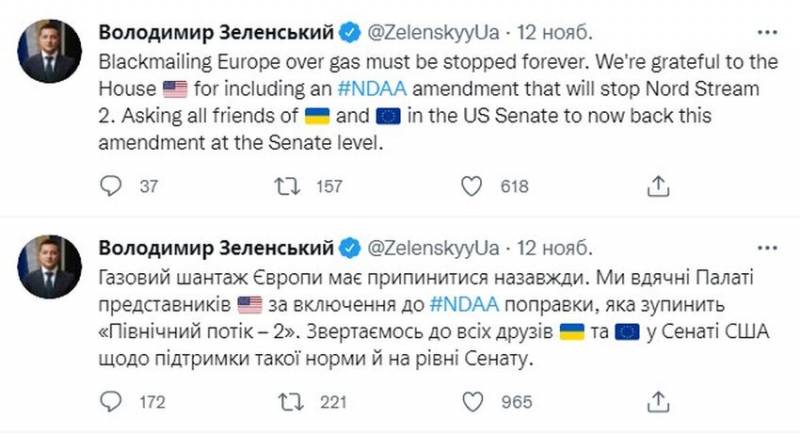 We remind you that in September the House of Representatives approved the above-mentioned budget, which already provides for a package of measures against SP-2. On November 8, six Senators from the US Republican Party (James Risch, Robert Portman, John Barrasso, Ronald Johnson, Thomas Cotton and Ted Cruz) proposed amendments to this document to further complicate the commissioning of the pipeline. Senators are convinced that the imposition of restrictions is "critically important" to support Europe's independence and energy security from Russia.
Note that Ukraine, Poland and the Baltic countries (Estonia, Latvia and Lithuania) are actively opposing the implementation of an important gas transmission project. At the same time, by January 8, 2022, the German gas regulator - the Federal Agency for Networks (Bundesnetzagentur) - must make a preliminary decision on the pipeline, which will then be sent for consideration to the European Commission for two months.