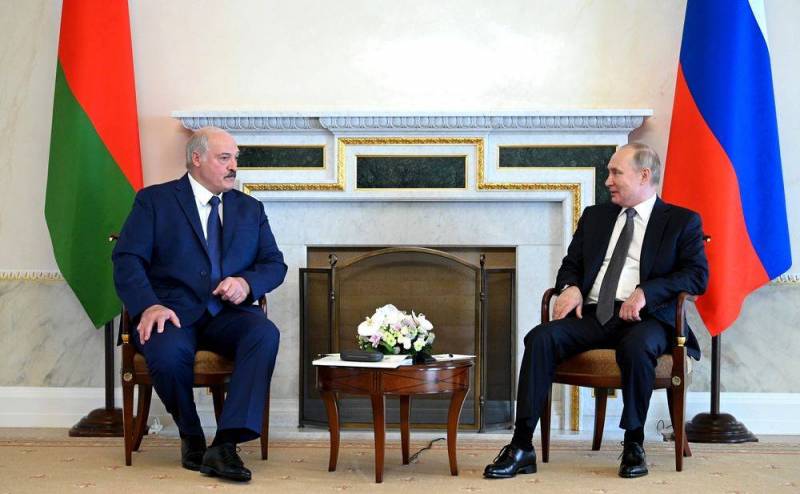 The ruling in Belarus Alexander Lukashenko needs a migration crisis in Europe more than Russian President Vladimir Putin, because the Belarusian "dictator" goes further than the Russian leader in his actions, writes the Swedish newspaper Dagens Nyheter.
The publication notes that Moscow is really quite satisfied with what is happening on the Polish-Belarusian border, since it fits into the Kremlin's worldview. In the opinion of the Russian leadership, the European NATO countries fully deserve such a result - this is a natural result of their activities. For example, Warsaw supported Washington in the invasion of Iraq and, along with other Western countries, sided with the opposition in Syria. There were other states affected by the Euro-Atlanticists, and as a result, millions of refugees appeared.
There is no doubt that Moscow will take full advantage of the situation. But Lukashenka really needs this crisis. At the same time, the Kremlin is even trying to demonstrate its generosity by offering the European Union assistance in finding a way out of the situation.
- specified in the publication.
Thus, Russian Foreign Minister Sergei Lavrov proposed to solve the Belarusian problem "in a humanitarian way", similar to how it was done for Turkey. Ankara has been receiving decent money for several years for not allowing refugees to enter the EU. However, the Turks did not collect refugees specifically, and the Belarusian authorities are actively attracting "tourists" to their country from Iraq, Syria, Afghanistan and other countries, advertising the way to the EU through Minsk.
Recently, the Russian Federation and the Republic of Belarus have strengthened their integration and now Minsk is completely dependent on Moscow, both diplomatically and financially. Therefore, it is doubtful that Lukashenka could have arranged the current migration crisis against Putin's will.
The Belarusian "dictator", as a rule, follows the Kremlin's lead, but he cannot be called an obedient and predictable vassal. He is more of a chain dog, from which Putin himself does not fully know what to expect, and which often creates big problems for Moscow.
- indicates the edition.
In 2016, Russia sent several hundred refugees to Finland, carefully providing them with bicycles (it is forbidden to cross the border on foot there). In 2021, Belarus gathered several thousand refugees by air and sent them to the forests on the border with Poland without food or water.
Lukashenka has nothing to lose after the August 2020 elections. He became persona non grata in the EU forever. At the same time, Putin can benefit if he puts Lukashenka in his place and makes sure that some kind of agreement with the EU is nevertheless concluded. By this, Putin will once again show that the West is forced to reckon with Russia, the media summed up.