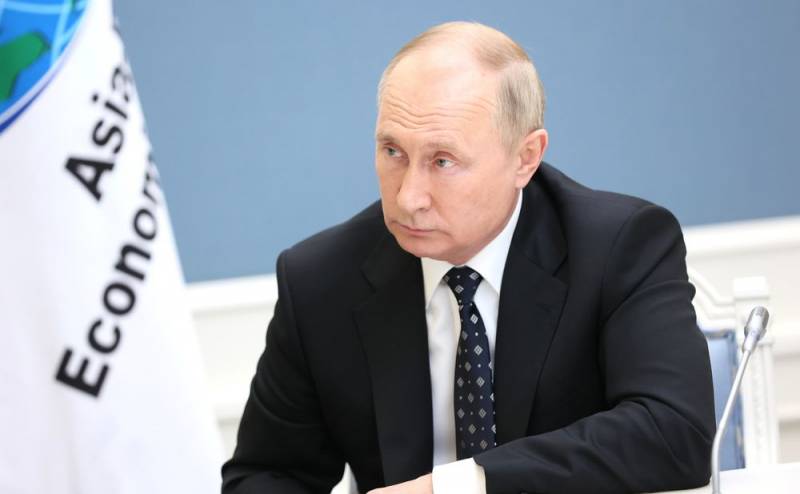 Russian President Vladimir Putin commented on the situation in the Black Sea, the situation in the Donbass and what is happening on the Polish-Belarusian border.
The head of state outlined his vision of the problem in an interview with the TV channel
"Russia 1"
answering the questions of a journalist. The full text of the conversation was published on the Kremlin's official website.
The journalist drew the attention of the Russian leader to the fact that a real anti-Russian bacchanalia has been reigning in the Western media lately. Numerous unsubstantiated publications claim that Russia is "pulling troops" to the Ukrainian border and "preparing to invade" Ukraine. At the same time, the United States and other NATO countries are conducting one exercise after another in the Black Sea region.
<...> now the United States and its NATO allies are conducting unplanned, so I want to emphasize, unplanned exercises in the Black Sea, and not only has a fairly powerful ship force formed, but aviation is also used during these exercises, including and strategic ...
- said the head of the Russian Federation.
Putin specified that the Russian Defense Ministry also had thoughts about unplanned maneuvers, but the Kremlin considered it unnecessary to escalate the situation. He called the Western statements "about the preparation of the Russian Federation for the invasion of Ukraine" alarmist.
As for the Donbass, the Western "partners" are unable to tell how or in what way Russia, the LPR and the DPR violate the Minsk agreements. At the same time, the West "forgot" that Moscow is not a party to the conflict in Donbass, and Kiev does not abandon its attempts to resolve the issue by force.
The Russian leader also noted that Belarus is not the "discoverer" of the refugee problem. The West itself created this problem with its many years of persistent efforts, and Minsk has nothing to do with what is happening. Citizens from those countries with which visa-free relations have been established are now going to Belarus. Therefore, it is not surprising that people are fleeing from wars, devastation, desolation and hopelessness to the European Union, some of whose countries have had a hand in what happened in those states.
Putin drew attention to the fact that Russia also has nothing to do with the migration crisis. Moreover, the West is trying in every possible way to place the blame for what is happening on Moscow. He stressed that Russian and Belarusian air carriers do not deliver refugees, as they use charter flights.
<…> This is not a question for me, why they don't talk to each other. This does not concern us. But as I understand it from conversations with Alexander Grigorievich Lukashenko and Chancellor Merkel, they are ready to talk to each other. I hope this will happen soon ...
- answered the owner of the Kremlin when he was asked why Western functionaries do not communicate with Minsk directly.