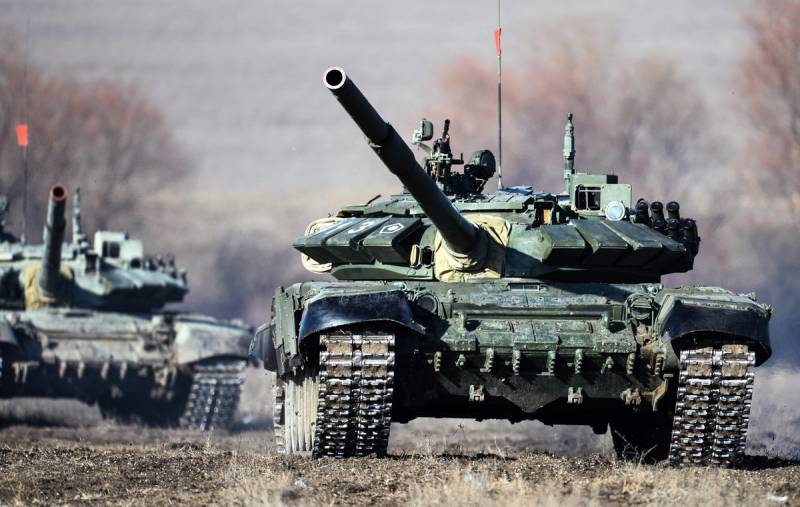 Kiev and Washington are expressing concern about the "deployment of Russian forces" near the borders with Ukraine. Ukrainian Foreign Minister Dmitry Kuleba, during his meeting on Wednesday November 10 with United States Secretary of State Anthony Blinken, suggested that the "potential front line" would pass near the borders of Poland and Belarus.
At the same time, Blinken noted that the United States does not have accurate data on Russia's military intentions. According to Samuel Charap, a senior political scientist at the RAND research corporation, Moscow intends to take active steps in the future so as not to lose Ukraine.
It seems that Russia's assessment of the trend around Ukraine has changed. Moscow came to the conclusion that if they do nothing now, Russia will finally lose Ukraine in the very near future.
- the expert believes.
According to the military Internet resource Jane's, Russia drew appropriate conclusions, and the recent deployment of troops near Ukraine was more covert, often occurred at night and was carried out by retrained units, in contrast to the rather open military build-up.
equipment
this spring in the Rostov and Voronezh regions.
At the same time, both Americans and Ukrainians are confident in Moscow's "aggressive intentions". In Russia, the situation is seen differently. Thus, back in April, Vladimir Putin declared that the West must not cross the "red line" in the form of Ukraine's admission to NATO. Many Russian experts believe that, if necessary, the Russian armed forces will very quickly reach Kiev, and the Ukrainian state will cease to exist.