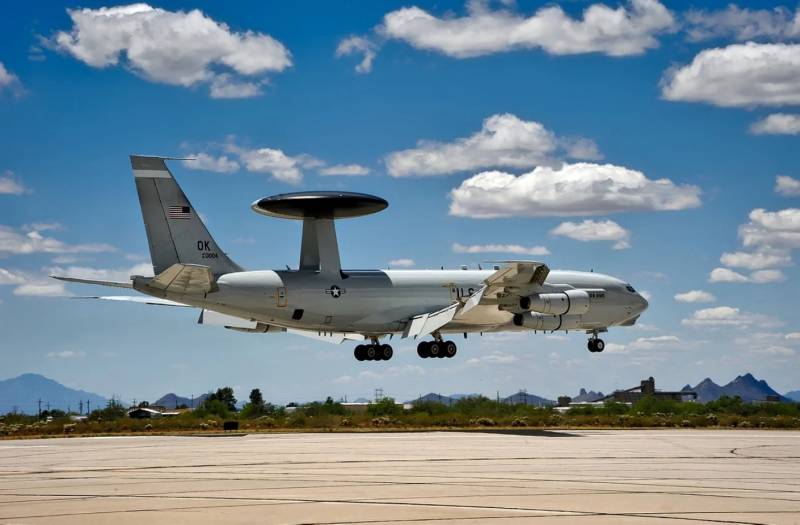 Americans continue to be concerned about China's military rise. This time, they drew attention to the use by the PLA of two mock-ups of US E-3 Sentry early warning aircraft in order to determine the accuracy of the destruction of promising missiles.
According to the American resource The Drive, the Planet Labs satellite received images of full-size mock-ups of the US Air Force E-3, which are similar to the runway in the Gobi Desert. According to experts, in the event of a war between China and the United States, the E-3 will be one of the highest priority targets for Chinese long-range missiles. These aircraft are at the heart of America's tactical air combat strategy and represent the most important command and control centers, as well as a means of supporting tactical aviation.
The destruction of the E-3 and other reconnaissance and targeting aircraft will go a long way in neutralizing the American advantage in combat and situational awareness on the battlefield. These aircraft, according to The Drive, will be the top priority for the Chinese army's missile units in the early stages of a real war.
Thus, one of the main objectives of China in such a confrontation may be the Kadena US Air Force base in Japan, where the E-3 is deployed. Military installations in Guam or Wake Island can also become such objects.