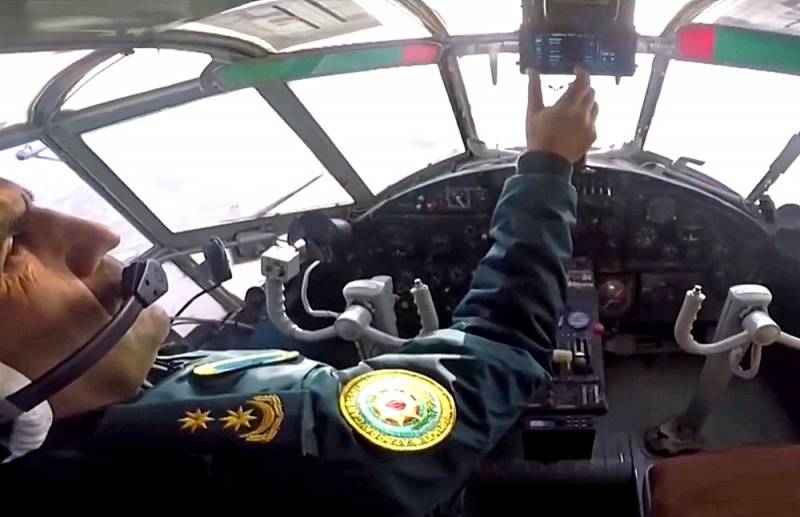 The last war in Nagorno-Karabakh ended a year ago. But the non-healing wounds of the conflict continue to bleed, and the opposing sides are analyzing the events that took place then. Thus, the Azerbaijanis have published video footage showing an effective way of deceiving Armenian air defense calculations.
The video clip of the Ministry of Defense of Azerbaijan demonstrates the flight of an An-2 light transport aircraft operated by Azerbaijani pilots. After some time, the pilots leave the flying machine with parachutes, and Armenian anti-aircraft missile systems destroy the aircraft, while revealing their position.
Moreover, the An-2 carries several aviation high-explosive ammunition, apparently with the aim of causing additional destruction on the ground after the plane is detected and shot down by the Armenian air defense.
On November 9 this year, on the anniversary of the signing of agreements between the leaders of Armenia, Azerbaijan and Russia on the end of the war in NK, the press secretary of the Russian President Dmitry Peskov noted that no contacts were planned between representatives of the three states that day. In addition, Peskov recalled the importance of the documents signed a year ago and their role in
economic
the life of the region and the development of the economy and infrastructure of Nagorno-Karabakh.
Earlier, Armenian Prime Minister Nikol Pashinyan, in an interview for public television, complained that the ceasefire was not fully observed. Thus, hostilities continue with varying intensity in the Khtsaberd - Khin Taher sector, as well as along the perimeter of the border between Armenia and Azerbaijan.