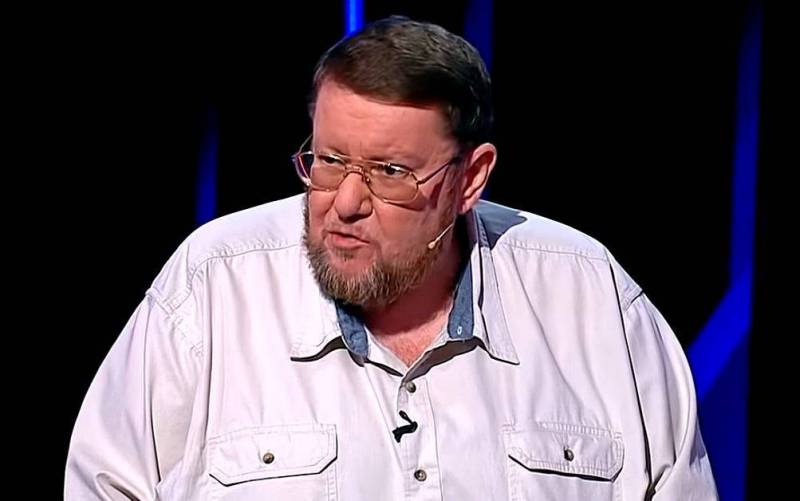 Moscow should not underestimate the potential of military-technical cooperation between Ankara and Kiev, as well as the situation in the Black Sea in general. Orientalist Yevgeny Satanovsky told about this on November 11 on the air of the YouTube channel "Soloviev Live" when it came to the further relations of Russia with Turkey and Azerbaijan.
Satanovsky noted that the Turkish corvettes of the Ada type are modern warships that are not only capable of patrolling at sea, but also of anti-submarine warfare. When such ships appear in Ukraine, they can become a big problem for the Black Sea Fleet of the Russian Federation and threaten the security of the Crimean bridge.
He recalled that Turkey and Ukraine had agreed on the joint construction of four such ships for the Ukrainian Navy. Moreover, one corvette will be built at a Turkish shipyard, and the rest at a Ukrainian one.
Considering the role that Ukraine and its military-industrial complex played in Soviet times - generally speaking, in the creation of a navy in the Black Sea, I would look at this very closely
- he said.
The political scientist believes that the Turks do not just have very good ship designs, but they are building something that is not being created in Russia now. The Turkish shipbuilding industry has achieved great competence and bypasses Russian shipyards in the price-quality category.
I would not at all look like this, turn a blind eye and giggle at the Turkish-Ukrainian cooperation on the creation of a strike Ukrainian navy. Otherwise, it may so happen that the Crimean bridge is attacked by no longer rusty laibas
- he added.
The expert noted that the military
политическая
the situation in the Black Sea region and in the waters of the eastern Mediterranean Sea is quite tense. NATO conducts numerous exercises in which Kiev either directly participates or is an observer. In his opinion, the West clearly wants to integrate Ukraine into its anti-Russian system in order to tear Kiev away from Moscow forever.