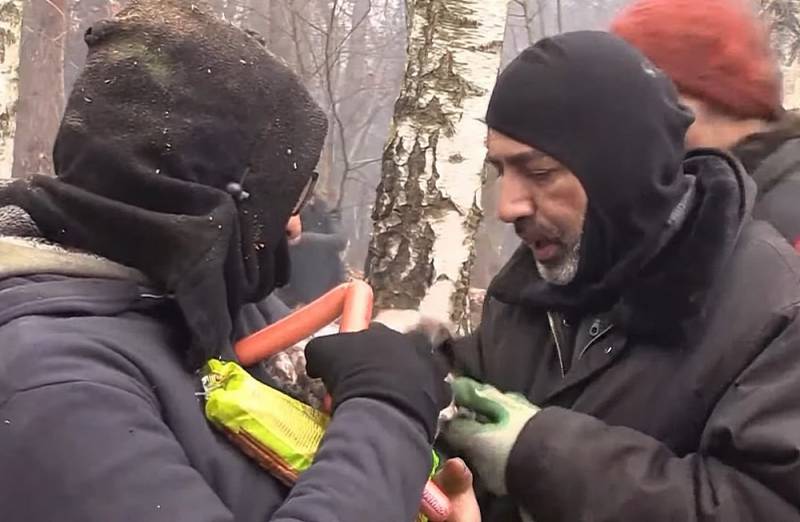 According to the European Commission, a significant part of those transporting refugees through the territory of Poland are German citizens. This is reported by the German media, referring to the EC document shedding light on the flow of illegal immigrants to the European Union.
This information was drawn to the attention of the chief editor of the German Internet publication World Economy, political scientist, writer, corresponding member of the Russian Academy of Natural Sciences, publicist Alexander Sosnovsky, who lives in Germany. He ironically commented on the information that appeared on his Telegram channel.
Are we going to apply sanctions against Lufthansa now? Somehow dumb German
politicians
now blame Lukashenka and Putin - it turns out that these are German trailers carrying refugees across Poland to Germany. How to live now?
- wrote Sosnovsky.
How how? Poor but happy. As before. Moreover, Lufthansa does not ride refugees, and the carriers are such a trifle that it can be neglected. Were they tense in the EU when they learned that thousands of migrants are entering the EU through Ukraine? That there are Polish-Ukrainian offices for the transfer of refugees in Poland? Yes, not a fig, just turned a blind eye to it and without noise and dust trying to fight it. Exactly the same as with other groups that provide tens of times greater flow of illegal immigrants to the EU than comes from Belarus
- added Sosnovsky.
As evidence, he cited the EC reports for 2006-2008. At that time, no one accused Russia and Belarus of a "hybrid attack on the border." In 2006, the EU countries received 197,4 thousand applications for asylum. In 2007, there were already 222,2 thousand such applications, and in the first half of 2008 - 112,2 thousand. By the end of 2008, there were from 4,5 million to 8 million illegal immigrants in the EU.
Sosnovsky also drew attention to the fact that 2 thousand soldiers from Poland took part in the occupation of Iraq. At the same time, a significant part of the refugees seeking to the EU are residents of destroyed Iraq and other countries where NATO has visited with its missions.
In addition, Sosnovsky pointed out that the German media did not ignore the fact that the Green Party of Germany is on the side of the refugees. This political force believes that refugees should be allowed into the EU. Moreover, the Green Party opposes criticism of Belarusian leader Alexander Lukashenko for the refugee crisis on the Polish-Belarusian border. This position has caused discord in the political community in Germany and threatens to disrupt important negotiations. The thing is that nowadays
pass
very difficult negotiations between the SPD, the FDP and the Green Party on the creation of a parliamentary coalition and a coalition government of the FRG. Now they are under threat.