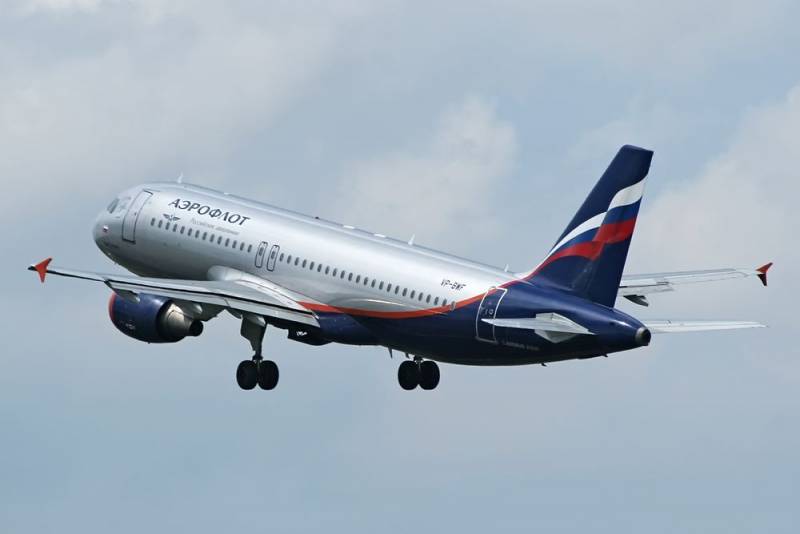 Russia did not ignore the threat of the European Union to close its airspace for the aircraft of the Russian state-owned airline Aeroflot. Moreover, the Turkish air carrier Turkish Airlines may also fall under the possible EU sanctions caused by the migration crisis on the border of Belarus and Poland.
Any restrictions directed against Aeroflot will face a backlash from Moscow and will not go unpunished. Russia may close its skies to foreign airlines that will have to fly around the Russian Federation. Told about it
RIA News
Deputy Head of the International Committee of the Federation Council Vladimir Dzhabarov.
Aeroflot has nothing to do with it. They try to "bite" Russia at any cost
- considers the senator representing the Legislative Assembly of the EAO.
Dzhabarov stressed that the reaction of the Russian Federation to the unfriendly step will follow unambiguously. Therefore, airlines from those countries that support the discriminatory initiative risk losing the ability to fly over Russian territory. Russia will use its geographic location to defend its rights. Moreover, Moscow's reaction to possible personal sanctions from the EU will also follow.
On November 10, the American media disseminated information, allegedly obtained from European diplomatic circles, that the EU was discussing the possibility of imposing sanctions against countries, legal entities and individuals involved in one way or another in the "refugee invasion" across the Polish-Belarusian border. In particular, it was proposed to take action against Aeroflot and Turkish Airlines, whose flights allegedly deliver illegal immigrants to Minsk.
On the same day, acting German Chancellor Angela Merkel called Russian President Vladimir Putin and asked to influence the Belarusian leader Alexander Lukashenko to stop the flow of refugees to the EU. In response, Moscow recommended that Berlin address Minsk directly with an exciting question.