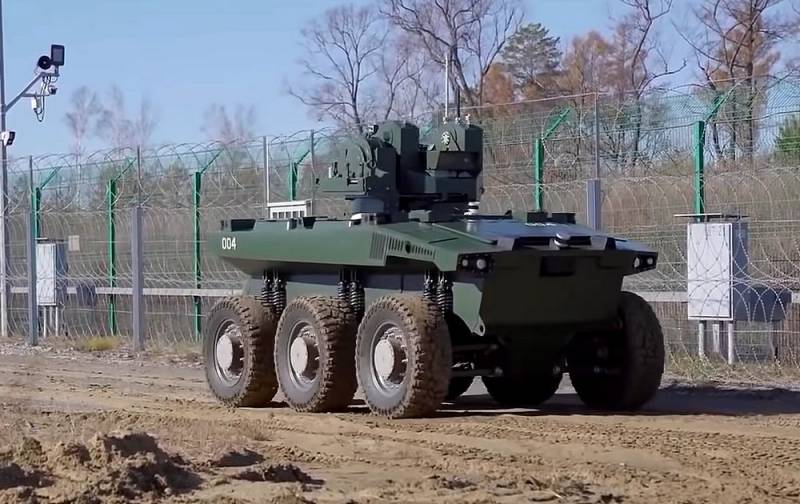 The results of tests of the robotic platform "Marker" at the Vostochny cosmodrome showed that the device is fully suitable for the protection of especially important objects. Moreover, the most important thing in this
news
the fact that Russia was one of the first in the world to come close to creating a full-fledged combat robot capable of performing tasks in a fully autonomous mode.
The fact is that earlier military robots were called wheeled or tracked platforms with weapons installed on them, which were remotely controlled by the operator. Initially, the "Marker" was just such a device.
However, everything changed after the Moscow Aviation Institute developed a full-format machine vision complex. This system of interconnected modules allows you to recognize two-dimensional and three-dimensional objects, as well as extremely accurately calculate their position in space and the trajectory of movement.
While patrolling the territory of the Vostochny cosmodrome, the Russian robot, in a fully autonomous mode, gave a signal to the guard on duty when a violation was detected and accompanied the intruder using small-sized UAVs, which are supplied with the platform. It is still prohibited to open fire on the Marker, but it can independently intercept drones and other technical means.
The test results fully confirmed the suitability of the robotic platform for the protection of critical facilities. However, there is already talk that the proven machine vision system can be adapted for other purposes, including civil.