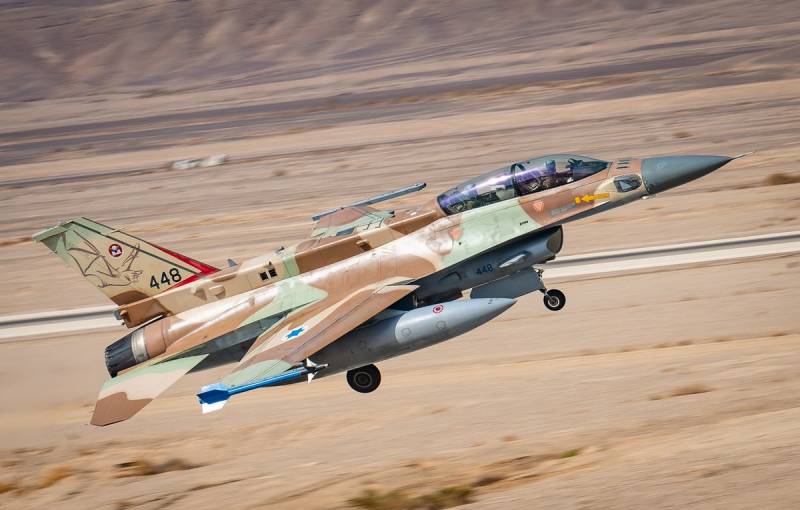 Recently, the Israeli Air Force has been stepping up the intensity of airstrikes on Syrian territory. This is done as part of the "war between the wars" to weaken the Iranian and pro-Iranian forces on Syrian soil, the Israeli newspaper Haaretz writes.
The rise in the number of Israeli airstrikes is evident. Tel Aviv is in a hurry, it seeks to inflict as much damage on the enemy as possible before the onset of winter and the season of dense clouds, which reduces the effectiveness of air attacks.
Israeli air strikes on military columns and military infrastructure of Iran in the SAR are probably of little concern to the "Assad regime." At the same time, the United States does not pay attention to this at all, as it is busy with more important matters.
As for Russia, Moscow, apparently, has nothing against what is happening - Israeli strikes against Iranian targets in Syria. The Russians are only concerned about the safety of their own forces and facilities in the SAR. Therefore, Israeli pilots very carefully "work" in relative proximity to Russian forces and facilities, paying close attention to this aspect.
On November 8, the Israeli Air Force made another air raid. It was the seventh hit in a month
- states the publication.
A missile manufacturing plant in the north of the province of Homs and a number of other facilities near the port city of Tartus were attacked. Prior to this, several airstrikes were carried out to stop the smuggling of weapons and other anti-Israeli activities along the border in the Golan Heights.
By its actions, Tel Aviv seeks to protect itself from the Syrian direction, where the positions of Iran and the Shiite groups under its control, which have created bases in the SAR and are accumulating forces for an attack on Israel, are strong.