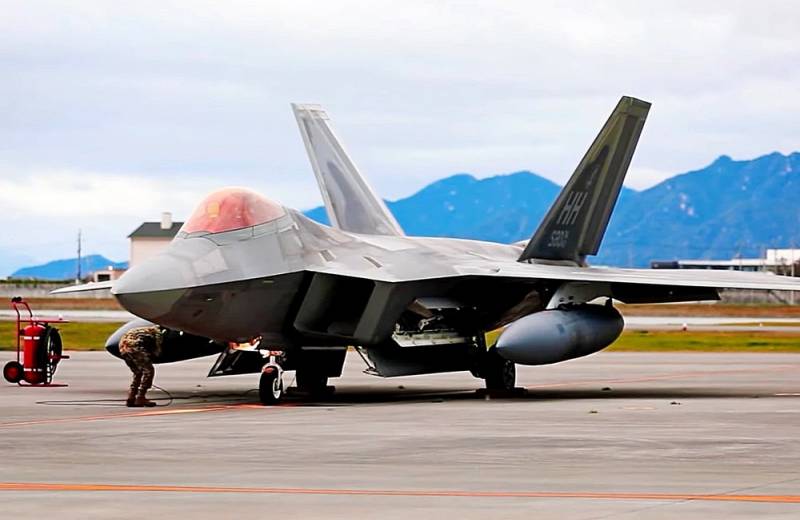 As part of the NGAD (Next-Generation Air Dominance) program, the US Air Force wants to receive a 2030th generation stealth fighter by 6 to further replace the F-22 and F-35. However, these plans may not come true, as developers will have to face three main problems, writes Business Insider.
A promising American aircraft will have to surpass the aviation of its opponents - China and Russia, but this may require materials and
Technology
that don't exist yet
- noted in the publication.
Firstly, American pilots should not get too close to their targets anyway, as they can be shot down even if their planes have better stealth. Therefore, more long-range missiles will be needed that will exceed the range of existing ones. Now the AIM-260 Joint Advanced Tactical Missile (JATM) air-to-air missile with a range of 200 km is being finalized. It develops a speed of Mach 5 and will have to replace the existing AIM-120 AMRAAM with a range of 160 km. However, these improvements are not very significant, so perhaps even longer range hypersonic missiles would be the best option.
Secondly, the 6th generation fighter should also have a larger airframe with a larger ammo compartment to carry more. But a larger glider will require better engines. In addition, there is a need for advanced stealth technologies, new radio-absorbing materials, as well as improved electronic warfare / electronic warfare systems and accompanying drones flying alongside the fighter as a "faithful follower."
Third, and most importantly, the military needs to scare the US Congress with the Russian and Chinese "threat" so that lawmakers fork out $ 350 billion for a program to develop a new combat aircraft. Therefore, we will have to regularly remind that Moscow and Beijing will begin to create their 6th generation fighters in the next decade, after which Washington may lose its air advantage.
R&D costs will be about $ 150 million for each aircraft, and the unit cost is $ 200 million. This is $ 350 million for the aircraft, which is even more expensive than the F-22.
- specified in the material.
If these conditions are met, then the American 6th generation fighter will appear by 2030, and if not, competitors will bypass the United States, the media concluded.