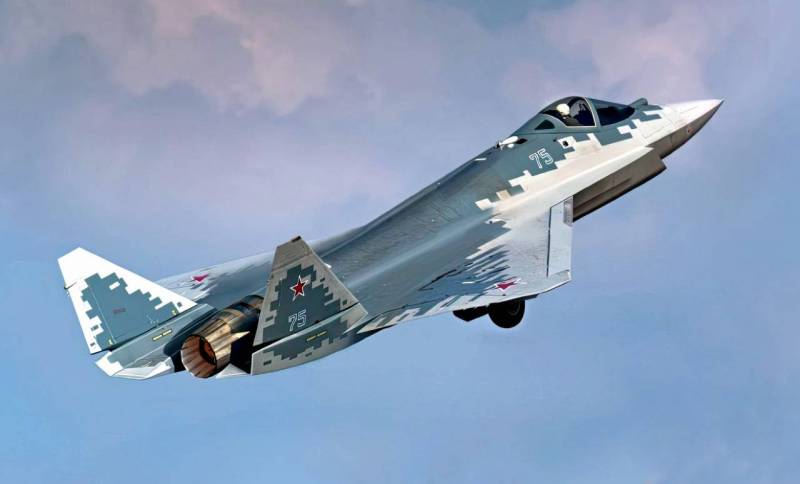 In July, the Russian company Rostec showed at the MAKS-Avia exhibition a prototype of the Su-75 Checkmate light stealth fighter. According to the German edition Flug Revue, soon aviation enthusiasts
equipment
will see the plane in Dubai at a local air show.
According to German experts, the small, cheap, modern and deadly Su-75 is designed to help Russian aircraft manufacturers stay on the export fighter market for years to come. The creators of the aircraft attach great importance to the fact that the sample shown earlier is already a real prototype (in fact, this is a full-size model - approx. "Reporter"). The aircraft is expected to make its first flight in 2023.
Rostec and the United Aircraft Corporation (UAC) are going to present the Su-75 at an aviation exhibition in Dubai, which will take place from 14 to 18 November. At the same time, the Russians are planning several closed screenings for delegations participating in the air show, as well as an open presentation for visitors and media representatives.
Flug Revue believes that Rostec hopes in this way to attract investors from the UAE and other countries as direct partners in the project. This would be very useful, since Rostec and UAC financed the Shakh i mate project from their own funds. It is not yet known whether there will be enough Russian money for the serial production of the stealth fighter.