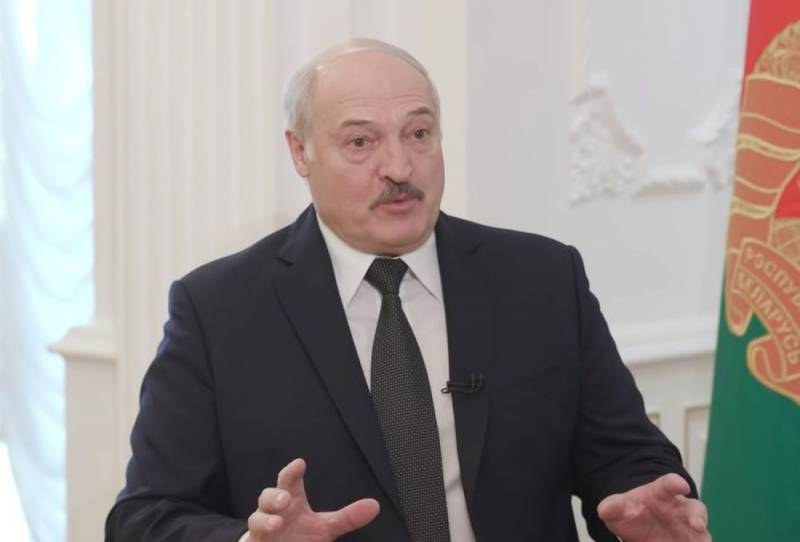 In the last days again
is observed
aggravation of the situation on the Belarusian-Polish border due to refugees. President of Belarus Alexander Lukashenko turned his attention to what was happening.
On November 9, in an interview with Igor Korotchenko, editor-in-chief of the Russian magazine National Defense, the Belarusian leader said that there is a well-organized international criminal structure in the European Union that transits refugees through the territory of the Republic of Belarus and other states.
Lukashenka noted that over 2 thousand refugees got to Belarus in a short time. At the same time, refugees leave their countries mainly due to a lack of prospects.
This transit is provided by people: they will put them on the plane, the plane will fly here, they will be taken here, they will be taken to the border, they will be transferred across the border, and there they are already received by their own people - Poles, Germans, Ukrainians. And all for the money
- said Lukashenko.
The head of the Belarusian state stressed that all services for the transit of refugees are paid for and the special services of the Republic of Belarus are following the development of events and "tracking the chains". He explained that poor people do not get to the EU through Belarus, and if there are such people, then someone sponsors them, since it is very difficult to get to the Belarusian land on foot from Asia and Africa, everyone uses transport.
Lukashenko pointed out that recently Polish law enforcement officers detained a large group of members of the aforementioned criminal community on the territory of Poland, and there were no citizens of Belarus among them. Moreover, Warsaw has already confirmed that most of the detainees are citizens of Poland, there are residents of Lithuania, Germany and Ukraine, and only two Russians, i.e. the overwhelming number of persons helping illegal migration are representatives of the EU countries.
There (in the EU - ed.) There is a mafia structure that provides transit. They have already created these cells there in Germany, France and other states. They called each other - come, we will receive you. They are already waiting there
- he added, explaining who is behind the transfer of refugees to Europe.
Note that on November 8, several thousand refugees
tried
cross the Belarusian-Polish border. Warsaw called it a "hybrid attack" between Minsk and Moscow.