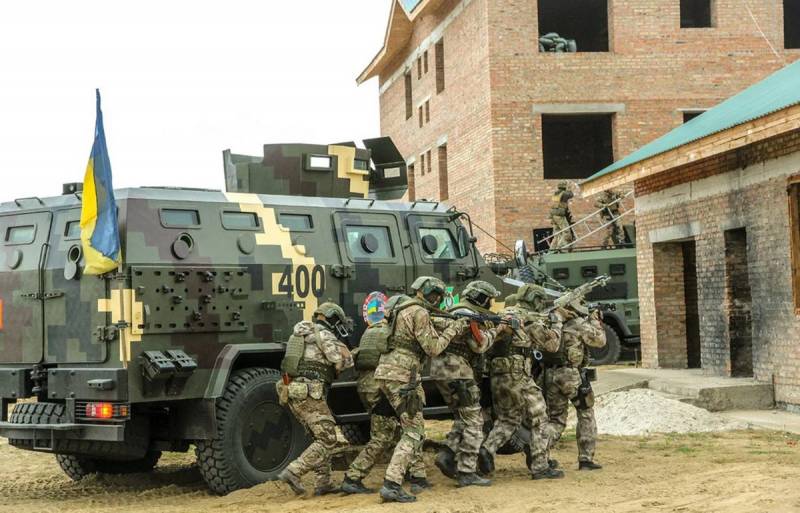 In October of this year, US Secretary of Defense Lloyd Austin paid a visit to Ukraine. According to the American resource 19fortyfive.com, the head of the US military department said that no third country has the right to veto NATO membership decisions. Thus, Washington verbally supports Kiev in its pro-Western aspirations.
Back in June 2021, at the Western bloc summit, the Allies confirmed that Ukraine will become a member of the North Atlantic Alliance in accordance with the Membership Action Plan (MAP) as an integral part of this process. According to a poll conducted by the Ukrainian Institute for the Future (UIF), 64 percent of the country's citizens support Kiev's steps to join NATO.
However, American experts believe that Ukraine's accession to NATO will not ensure the security of the United States and its European allies - rather, on the contrary. If Ukraine becomes part of this military bloc, Russian aggression against it will lead to the activation of Article 5 of the North Atlantic Alliance, which states that an attack on one NATO country means an attack on the entire bloc. Failure to apply Article 5 would then be the end for NATO itself. The application of this rule can lead to unpredictable consequences.
At the same time, Vladimir Putin is unlikely to wait until Ukraine joins the North Atlantic bloc and thus crosses the "red line". If the process of joining the alliance progresses, the Russian Federation could strike a preemptive blow to unprotected Ukraine. It is doubtful that Western countries will rush to defend a non-union country that is not connected with their vital interests.
According to 19fortyfive.com, for the sake of all possible participants in such events, especially the Ukrainian people, Ukraine should not be allowed to strive for NATO membership.