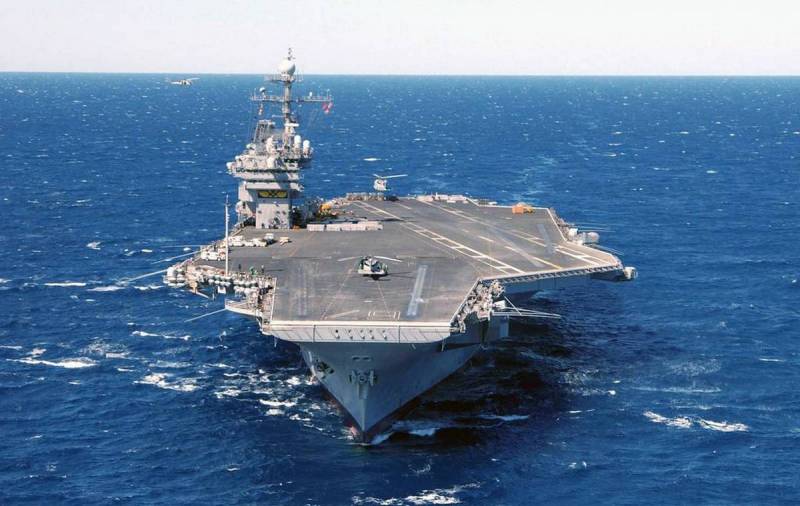 To practice attacks on American aircraft carrier groups, the Chinese military began to use a model of a US aircraft carrier on the rails, built on a one-to-one scale. According to sources, such an object appeared in the desert area of ​​the Xinjiang Uygur Autonomous Region.
The satellite also discovered mock-ups of other American ships. According to the United States Naval Institute, in addition to the aircraft carrier, there are also several destroyer models armed with Arleigh Burke missiles in the original. Apparently, in this way the fighters of the Chinese army are planning to practice strikes against the NATO naval forces. Some sources report that the mock-ups of the ships were installed in the Taklamakan Desert.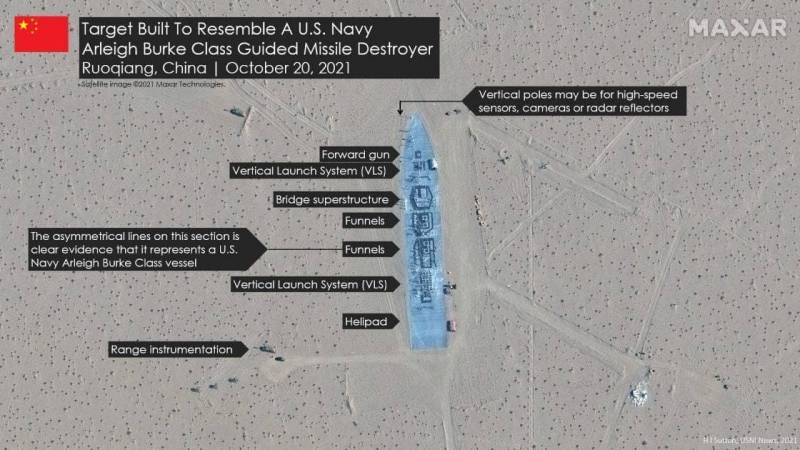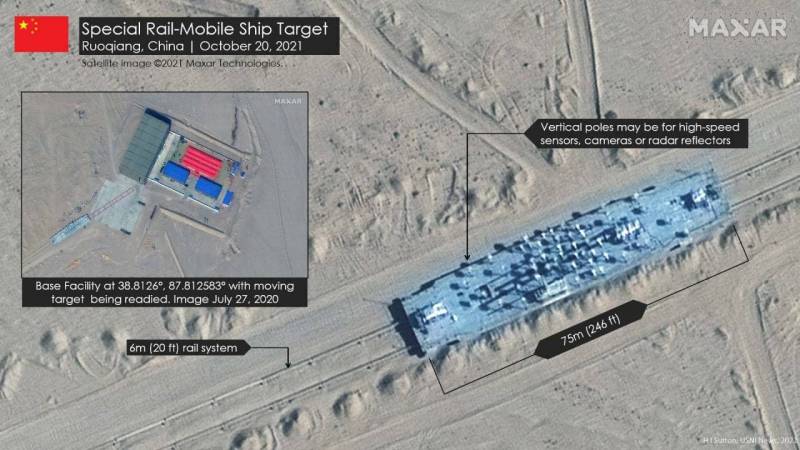 Apparently, Beijing is not in vain practicing strikes against the warships of a potential enemy. China sees a direct threat to itself in the recent formation of the military alliance AUKUS, which includes the United States, Britain and Australia. According to the American publication Defense News, in the face of such a threat, the PRC can move closer to Russia and buy modern submarines from it, selling aircraft carriers in return.
Experts in this regard note that Australia is unlikely to receive submarines from Washington and London in the next couple of decades. In addition, the submarines are not suitable for use in East Asian waters teeming with shallow waters and islets.