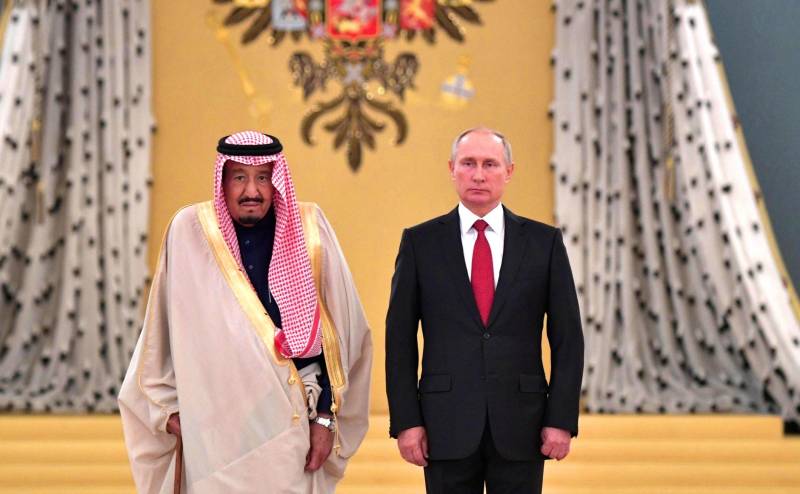 Luigi Scazzieri, a research fellow at the Center for European Reforms in London, discusses Russia's role in the Middle East in the context of the reduction of the American presence there.
He points to the fact that under the Joe Biden administration, the United States has become increasingly focused on China. In particular, the United States is withdrawing some defense systems from Jordan, Kuwait and Saudi Arabia. And by the end of this year, the US military in Iraq will reduce its numbers, moving from combat missions to advisory missions. Washington is also no longer dependent on the energy resources of the Middle East: in 2020, the United States itself became a net exporter of oil.
The expert believes that the United States is not going to completely withdraw from the Middle East and North Africa, and its direct military support, arms sales, and diplomacy will ensure the preservation of Washington's influence in the short and medium term. Nevertheless, there is a wide demand in American society to reduce participation in Middle Eastern affairs, and the opinion of "US withdrawal" has become widespread. Meanwhile, the influence of Russia and China is only getting stronger.
Pressure from public opinion and Congress could also force the United States to stop selling weapons [to states in the region], as evidenced by Biden's decision to suspend shipments to Saudi Arabia and the UAE. On the contrary, Russia's support for Syrian Bashar al-Assad, despite the brutality of the latter's regime, has allowed Moscow to position itself as a reliable partner of the autocrats. Russia is also an important supplier of weapons, selling them, including to US allies: it is the leading supplier to Egypt and the third largest to the Emirates. And in August, Saudi Arabia and Russia signed an agreement on military cooperation

- notes the author.
He further argues that Russian involvement in the affairs of the region is related to
economic
interests: such as arms sales and energy production. Moscow also seeks to reduce the risk of terrorist threats.
But the main goal of Russia, according to the expert, is "to increase its influence in the region and show that it is an important regional power." This led to the military deployment of Russian forces, which in turn gives Moscow
political
influence and the ability to create problems for the West, if she so desires.
Speaking about the importance of the Middle East and North Africa, the author noted that in the first half of 2021 alone, the European Union imported 17 percent of its natural gas and 23 percent of its oil.