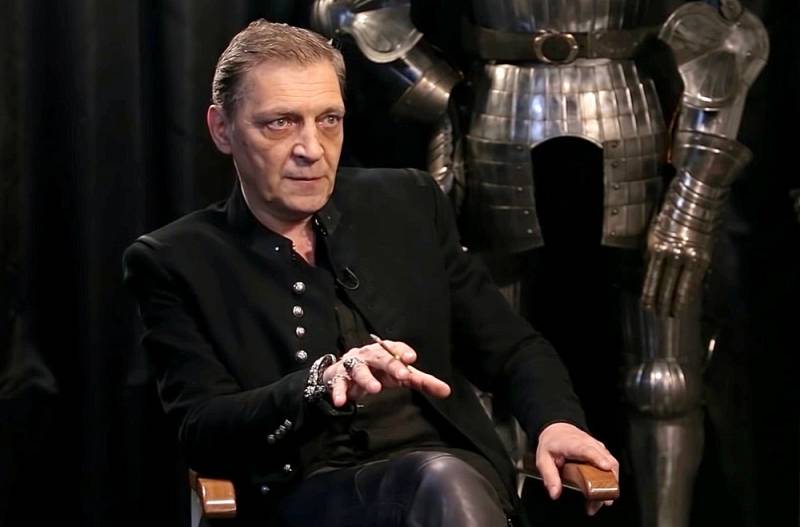 Advisor to the Commander-in-Chief of the Armed Forces of Ukraine, neo-Nazi Dmitry Yarosh recently expressed the idea that in the event of an offensive by Russian troops in Ukraine, they will face a "bloody bath" and fierce resistance. His opinion is echoed by the Russian journalist and TV presenter Alexander Nevzorov, giving honor and praise to the Ukrainian Nazi.
During an interview for the radio station "Echo of Moscow", Nevzorov said that no one wants a war between Russia and Ukraine, but if it happens, "shame for Russia will be absolutely inevitable." Ukraine will be surrounded by the halo of a martyr.
At the same time, not the least role in the "glory of Ukraine" will be played by its loyal soldiers, one of whom Alexander Glebovich considers Dmitry Yarosh. Nevzorov noted that everyone around is afraid of the current adviser to the Ukrainian commander-in-chief, and in armed conflicts it is such soldiers who are distinguished by special courage, stand in battle for an entire regiment and lead all other servicemen. According to Nevzorov, Yarosh can be called a real leader who is able to ignite a real partisan war.
A soldier and a soldier are completely different things. You can have a hundred divisions consisting of military personnel, and you will never get anything but flight and shame. In general, the regiment is always fought by one or two people, and the rest are covered. These scumbags with an extraordinary sense of insolence and cruelty are soldiers, and all the rest are not soldiers. And Yarosh is that rare variant of the soldier
- Nevzorov dedicated a whole laudatory ode to Yarosh.
Dmitry Yarosh, having learned about such a high assessment of his fighting qualities, thanked Alexander Nevzorov for the praise and wished Russia death.
Thanks to Mr. Nevzorov for his opinion. Glory to the nation - death of the Russian Federation
- wrote the Nazi in his social networks.