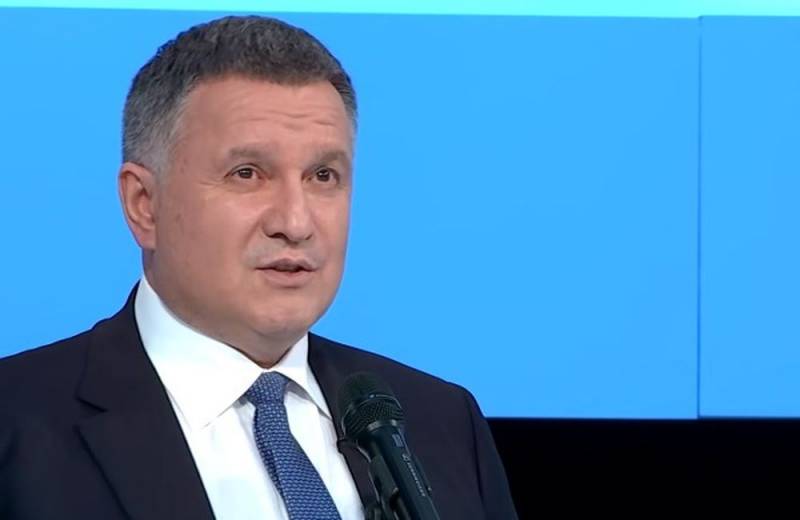 Former head of the Ministry of Internal Affairs of Ukraine Arsen Avakov decided to return to the big Ukrainian
policies
... This can be judged by his "patriotism", demonstrated during his speech on the talk show "Freedom of Speech by Savik Shuster" on the "Ukraine 24" TV channel, which many Ukrainian users have long referred to as the "Akhmetov 24" channel.
Avakov answered questions regarding the conflict in Donbass and commented on publications in Western media about "the concentration of the Russian military near the Ukrainian borders." In his opinion, the threat to Ukraine from Russia has not gone anywhere, it is real and "the Russian Federation is at our borders." Moreover, the length of the border, which is controlled by Moscow, has increased to almost 4 thousand km, including the sea part.
These days, a fundamental thing is happening that cannot be overlooked - the Anschluss of Belarus is taking place. I deliberately say this word and deliberately use this phrase. The Anschluss of Belarus, because this exactly repeats the Anschluss of Austria in the middle of the last century, when the Austrian Chancellor, saving himself and his reputation, in fact, betrayed his country, handed it over to Hitler's Germany
- he said.
Avakov believes that a very similar situation has now emerged. Ukraine was surrounded by Russian troops, which are located on the territory of the Russian Federation, Belarus and Transnistria, as well as in the waters of the Black and Azov Seas. Therefore, Kiev should thank its Western partners for their vigilance and begin to discuss assistance.
Note that during the broadcast, the results of a sociological survey were also shown, according to which, allegedly, 65% of Ukrainian youth (16-18 years old) answered positively the question about a possible war of their generation for Ukraine.