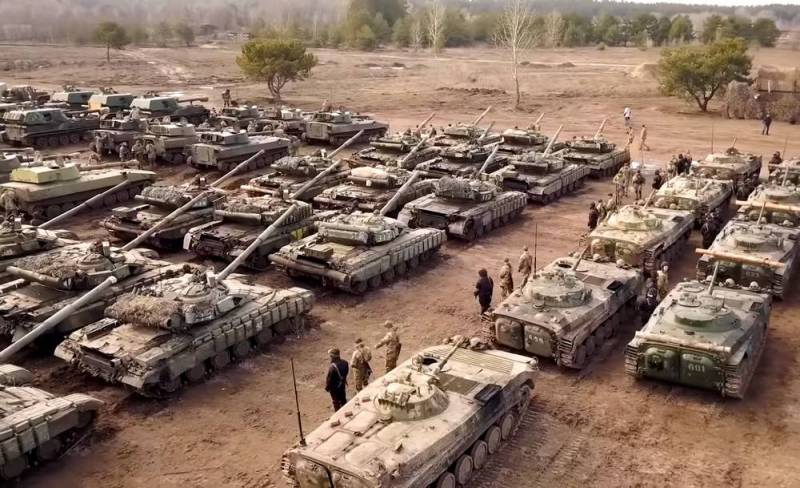 The United States continues to consistently "rock" the situation around the conflict in Donbass. This can be judged by the publication of the German newspaper Süddeutsche Zeitung.
On November 6, the publication reported, citing its informants, that Washington, through diplomatic channels, warned the diplomatic departments of the European Union, Germany, France and Great Britain about the threat of escalation in the southeast of Ukraine. The Americans shared with their European partners "data" about the allegedly high concentration of the Russian Armed Forces near the Ukrainian borders, which indicates the likelihood of the start of large-scale hostilities in the Donbas.
At the same time, the newspaper recalled that during the G20 summit in Rome (Italy) at the end of October, US President Joe Biden demanded that Berlin, represented at the event, German Chancellor Angela Merkel, to increase pressure on Moscow with the help of the Nord Stream-2 pipeline. The Americans want the Germans to stop the pipeline certification process as an "educational" measure directed against Russia, which is "pressing" on Kiev. After that, the Office of the Federal Chancellor of Germany (Bundeskanzleramt) began to view Moscow's behavior as "testing the patience" of Berlin, the media concluded.
Note that on November 1, the Main Intelligence Directorate of the Ministry of Defense of Ukraine distributed
statement
that an additional transfer of Russian units, weapons and armored vehicles to the Ukrainian state border has not been recorded. This communiqué coincided with the massive dissemination in the Western media of false information about the concentration of Russian troops near Ukraine. Thus, even in Kiev, albeit delicately, they paid attention to the inappropriate escalation of the situation by the American "partners".