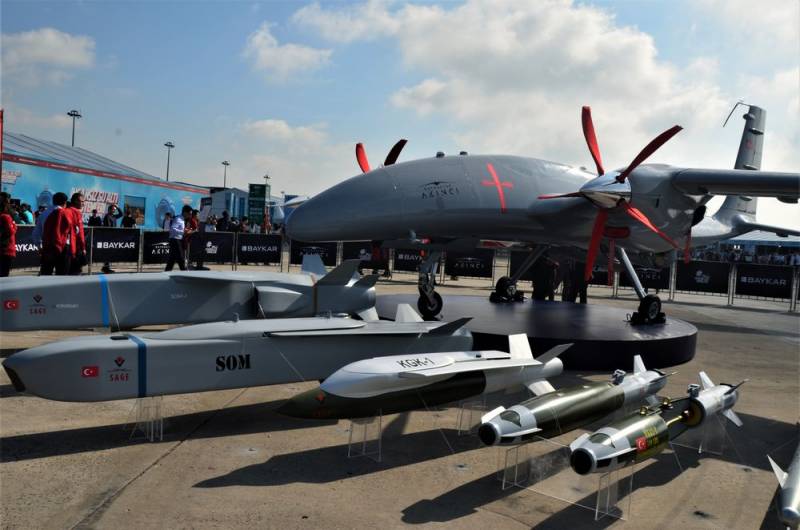 Military
technical
cooperation between Turkey and Ukraine is developing successfully. This can be judged by the information received from both interested parties.
In particular, it was confirmed that the largest Turkish reconnaissance and strike high-altitude long-range drones Bayraktar Akıncı will receive Ukrainian motors. This is indicated by the contract No. 10866/21-K (FEU) / 64/21-KMDK dated October 28, 2021, published on the Web, concluded between Motor Sich PJSC and the State Enterprise "Zaporozhye Machine-Building Design Bureau" Progress "named after academician A. G . Ivchenko "(part of the SC" Ukroboronprom ").
According to the document, the specified ZMKB Progress ordered products for aircraft turboprop engines from Motor Sich PJSC for a total of $ 7,092 million or UAH 193,54 million. By the end of 2022, Motor Sich PJSC will supply the customer with 30 sets of parts and assembly units for the AI-450S engine for completing the AI-450T engines at $ 236 thousand or UAH 6,45 million per set. The advance payment of 40% must be received by November 12, 2021.
There is practically no doubt that these 30 AI-450T engines are designed for Turkish UAVs Akinci. Over the previous three years, Progress ZMKB supplied the Turkish side with 20 such power units (4 in 2018, 6 in 2019 and 10 in 2020) for pre-production drone samples.
Thus, the conclusion suggests itself that the Turks ordered a new, larger batch of engines for their next 15 Akinci units (a pair of engines on one UAV). However, this should not be a surprise, since at the end of July, the head of the Turkish company Bayrak Makina, Khalyuk Bayraktar, said on the air of the Dom TV channel (Ukraine) that "all equipment that will be produced in the near future will be equipped with Ukrainian-made engines".
It should be added that in early July, the Turkish company TAI signed a contract with Motor Sich PJSC for the supply of TV3-117 engines for its T-929 ATAR-2 heavy combat helicopter, which is to take off in 2023.