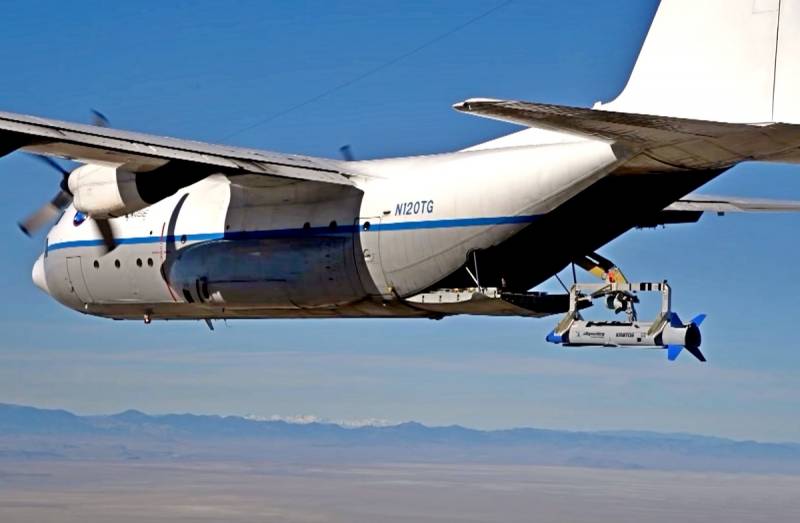 The Defense Advanced Research Projects Agency (DARPA) has published a video showing the successful catching of the X-61A UAV in the air using a specially equipped C-130 Hercules military transport aircraft.
In the presented footage, the Americans showed how the next stage of flight tests took place as part of the Gremlin Air Vehicles (GAV) project, which provides for the creation of small drones capable of operating both independently and in a group. They will be able to exchange data and perform different tasks.
UAV X-61A is being developed by Dynetics. The drone carriers should be B-52 Stratofortress, B-1B Lancer bombers and C-130 Hercules / Super Hercules military transport aircraft, as well as promising models of aircraft of the US Air Force. It is planned to launch UAVs with speeds up to Mach 0,8 at an altitude of over 12 thousand meters. The duration of the drone's flight will be 1-3 hours, and the range will be from 555 to 956 km.
After completing the mission, the drones must return to the carrier plane, which will pick them up in the air with a special manipulator. If necessary, UAVs will be able to land on the ground using a parachute system. Previous attempts to catch the drone in the air were unsuccessful, and the company had to refine the design of the manipulator.