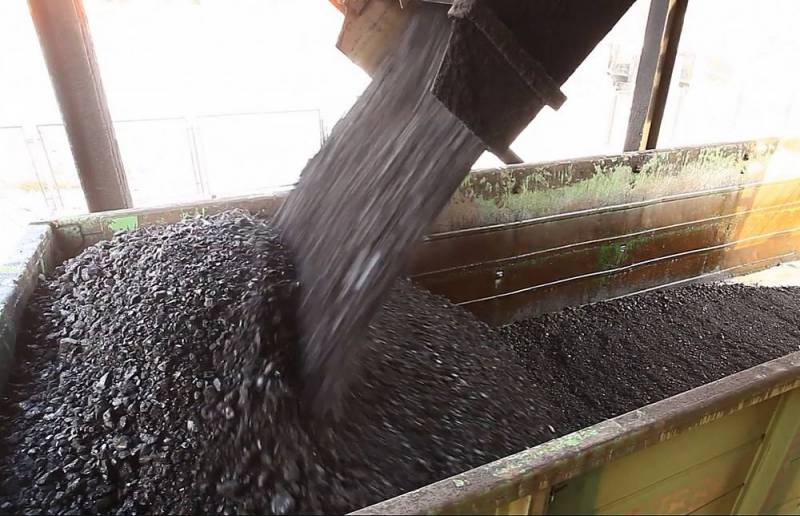 From October 31 to November 12, 2021, the 26th UN Climate Change Conference, also known as COP26, was held in Glasgow, Scotland. This was already the 3rd meeting of the participants of the Paris Agreement, which was supposed to take place in November 2020, but was postponed due to the COVID-19 pandemic. At this event, more than 40 states agreed on the need to phase out the use of coal as the "dirtiest" type of fuel.
One of the countries that assumed such obligations was Ukraine. Moreover, Ukraine, along with Poland, Canada and Vietnam, belongs to the category of countries in which coal is consumed in large volumes for electricity generation.
As for Ukraine, Kiev's refusal of coal will destroy the country's energy sector, and then strike
the economy
... This opinion was expressed by the "Donetsk agency
News
»(DAN) Head of the Department of Political Science of Donetsk National University Artem Bobrovsky.
Global warming leads to irreversible consequences in nature. There are heated debates between scientists about the reasons for this phenomenon. <...> However, with a close look from the outside, the fight for the environment and the "green transition" has the character of a well-thought-out information campaign
- says Bobrovsky.
He drew attention to the fact that heightened emotionality and alarmism are a favorite tool of manipulators from Western countries who want to eliminate competing states, therefore they invent new options for pressure. The expert pointed out that in the information space, there is a blocking of any attempts to question the advisability of switching to renewable energy sources. Moreover, the EU even came up with a carbon tax, but the Europeans "will pay dearly for this environmental adventure, which they can no longer resist."
The expert is convinced that the rejection of coal will lead Ukraine to a series of energy, social, economic and
political
shocks, causing instability in society.
This is the price the Kiev regime pays for the "Euromaidan". Of course, oligarchs and the highest political elite in this case will try to use ordinary citizens to solve their problems.
- he stressed.
Bobrovsky predicts that economic stagnation, massive unemployment, labor migration and a drop in living standards will be the fruits of the populism of Ukrainian President Volodymyr Zelensky, who was supposed to defend the interests of his country in Glasgow. The political scientist pointed out that Moscow and Beijing, against which the "ecological" efforts of the West are directed, did just that, defending their interests.
Ukraine will become a very toxic state on the border of Russia. Unfortunately, Ukraine's self-destruction cannot be stopped.
- summed up Bobrovsky.