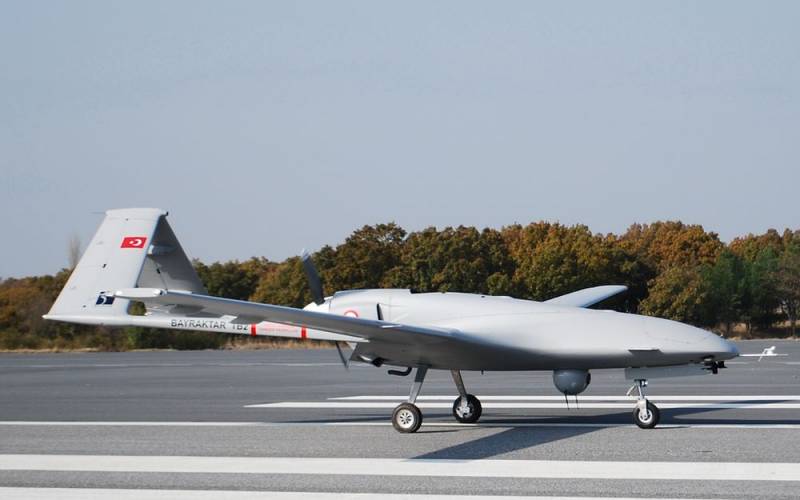 US Senator from New Jersey, Chairman of the Senate Foreign Relations Committee, Democratic Party member Robert Menendez, proposed to his country's legislators to prohibit Turkey from exporting Bayraktar TB2 attack UAVs and providing military assistance to Azerbaijan. This was reported on November 2 by the Turkish pro-government newspaper Daily Sabah, referring to the initiative of the American
policy
, put forward the day before.
Menendez is known for his connections with the Armenian and Greek lobbies in the United States. He wants to put Turkey's drone program under tight American control. Therefore, he proposes to amend the federal National Defense Authorization Act (NDAA)
- writes the edition.
The senator believes that the sale of Turkish UAVs to Azerbaijan "poses a danger, as it destabilizes the situation in the region, threatening peace and human rights." Therefore, the US government should tighten its tracking of Turkish UAV exports for reasons of national security, and to prevent any further authorization bypassing the 1992 Freedom Support Act, which prohibits US military aid to Azerbaijan, which explicitly states about Nagorno-Karabakh.
The politician pointed out that thanks to the drones provided by Ankara, Baku defeated the Armenians in Nagorno-Karabakh in the fall of 2020. At the same time, he drew attention to the fact that the Turks sold their UAVs to Morocco and Ukraine, as well as to Poland, which is a NATO member. In addition, Angola, Niger, Nigeria and Rwanda expressed interest in such Turkish products. Therefore, all such exports need to be controlled.
Menendez demands that the Pentagon and the US State Department investigate whether the Turkish UAVs contain parts or
Technology
American production. He also wants the US State Department to determine whether Turkey's exports are in violation of the federal Arms Export Control Act (AECA) or any other US regulations or sanctions (restrictions), the media concluded.