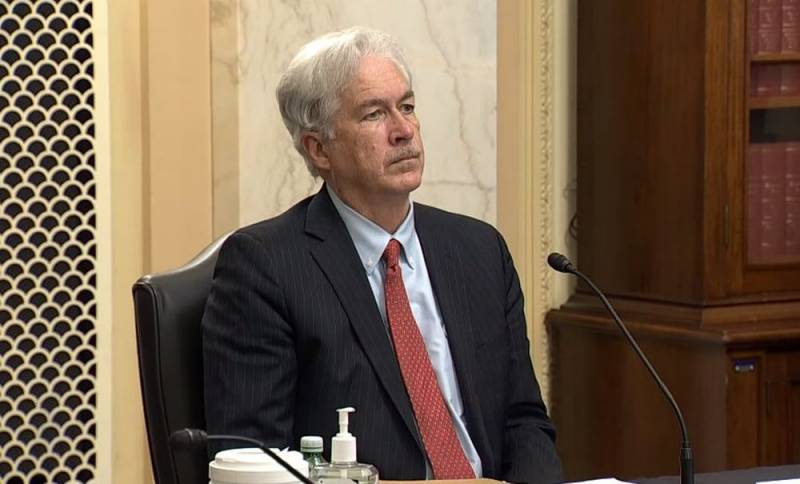 On November 2, CIA Director William Joseph "Bill" Burns arrived in Moscow, where he spent two days communicating with representatives of the Russian government. He was sent to Russia by US President Joe Biden to warn the Kremlin that the White House is closely watching the "build-up" of Russian troops on the border with Ukraine. This was reported by the American television company CNN, citing a Ukrainian informed source.
The media clarified that Washington is trying to understand what is driving the actions of Moscow, which is "aggressive" against Kiev. Therefore, the visit of the functionary is directly related to the US concern about the "concentration" of the Russian military near the Ukrainian borders. In addition, on November 4, a senior US State Department official was dispatched to Kiev to "support these efforts."
The source noted that Burns allegedly spoke with representatives of the "Kremlin security service, who were directly involved in hostilities." He added that after two meetings in the Russian Federation, Burns flew to Kiev and spoke with Ukrainian President Volodymyr Zelensky, trying to defuse tensions.
The accumulation of forces combined with energy blackmail does suggest a more aggressive stance from Russia
- summed up the interlocutor of CNN.
Note that Burns's arrival in Moscow was not announced. However, it is known that in the capital of Russia on the day of his arrival he held talks with the Secretary of the Russian Security Council Nikolai Patrushev, and the next day he talked with the director of the Russian Foreign Intelligence Service Sergei Naryshkin.
Before that, the Western media literally chorus informed that they "see the concentration of Russians" on the border with Ukraine. At the same time, the Main Intelligence Directorate (GUR) of the Ministry of Defense of Ukraine
заявило
that as of November 1, 2021, no additional transfer of Russian forces and assets to the Ukrainian state border has been recorded.
Thus, from all this, we can conclude that the United States is now strenuously pretending to be a "rescuer-peacemaker", having previously staged a hysteria in the Western media about a possible "attack" of the Russian Federation on Ukraine. Moreover, for credibility, they use "informed", but unnamed sources from the Ukrainian side.