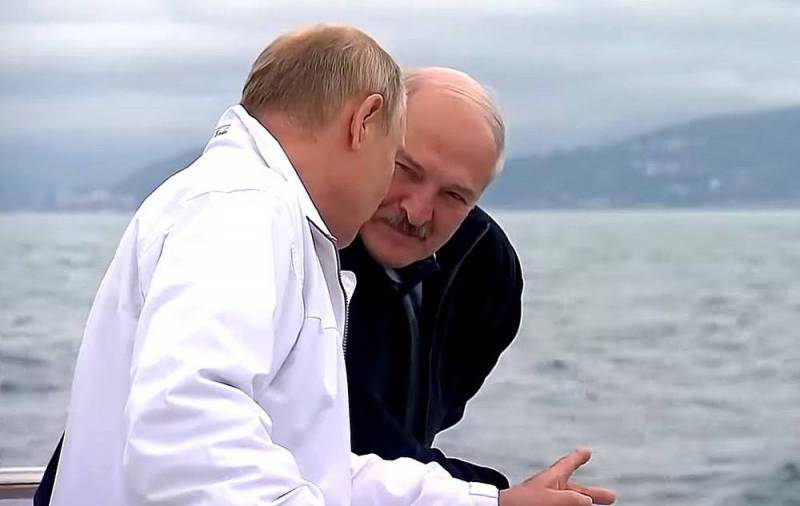 While Moscow and Minsk are progressively developing mutually beneficial cooperation, reaching a new level of trust, contradictions are observed in the West. This conclusion was reached on November 5 by experts and guests of the "Editors' Club" program on the Belarus 1 TV channel, discussing the results of the meeting of the Supreme State Council of the Union State of the Republic of Belarus and the Russian Federation, which took place the day before in the format of a video conference.
According to the head of the publishing house "Belarus Today" Dmitry Zhuk, Russia and Belarus are successfully building relations between themselves, while the Western countries have lost their unity.
Why do we assess this meeting of the HCU as a landmark? Everything is very simple. Against the background of the squabble that has lately been present in the European Union, between the EU and the United States, and other associations designed to unite and by accumulating common efforts to achieve some results, there is nothing there. But Russia and Belarus succeeded again. So they are hysterical
- says the Beetle.
In turn, political scientist Alexei Dzermant is convinced that the Americans recognize the alliance of the Russian Federation and the Republic of Belarus as the third pole of power in a multipolar world. At the same time, the expert referred to the recent statements of the Pentagon representatives, which speaks for itself.
Union for them (the United States and the West as a whole - ed.) Is a threat, a challenge. For a long time they tried to hack Belarus with "color revolutions". They have been trying for a long time to bring down Russia - it is constantly strengthening and rearming itself. We have reversed the trend of "color revolutions". Belarus now has all the know-how of how to resist the most modern
technology
to undermine the state
- Dzermant is sure.
We remind you that during the aforementioned HCU meeting, Belarusian leader Alexander Lukashenko
expressed
"Offense" that his Russian colleague Vladimir Putin has never invited him to Crimea. Note that Putin and Lukashenko approved a package of integration documents, including 28 sectoral programs, the Military Doctrine and the Concept of Migration
policy
Union State.