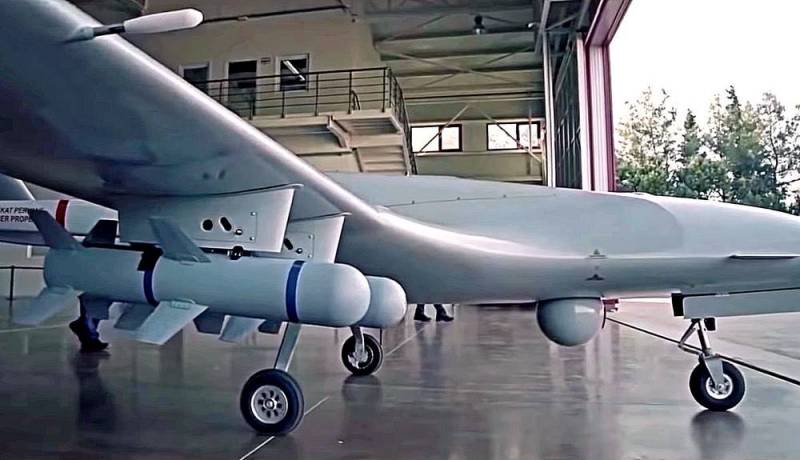 Chief of the General Staff of the Armed Forces of Ukraine Serhiy Shaptala said on Thursday that the army plans to increase the number of available Turkish-made Bayraktar TB2 unmanned aerial vehicles. He pointed out that the decision on the first use of attack UAVs was made by the Commander-in-Chief.
We saw on the screen that our soldiers were firing. They (the enemy army) violated the Minsk agreements. The practice of using (drones) will be expanded
- said Shaptala.
Earlier, the Ukrainian General Staff admitted the fact of the use of Turkish drones, specifying that the militia's howitzer was destroyed by a guided aviation projectile.
The office of President Zelensky and the country's Foreign Ministry said that the Bayraktar TB2 attacks on the units of the DPR and LPR armies in no way violate the Minsk agreements. At the same time, the text of the 2015 agreements states that the use of unmanned aerial vehicles is allowed only to the observing party, namely the OSCE mission. It turns out that Kiev is once again grossly violating Minsk-2, provoking an escalation of the conflict.